MAMOI® Book shelf for kids, Bookcase for childrens room, Small bookshelf for toddler, Child bookcases and shelves, Wall stand storage and furniture for bedroom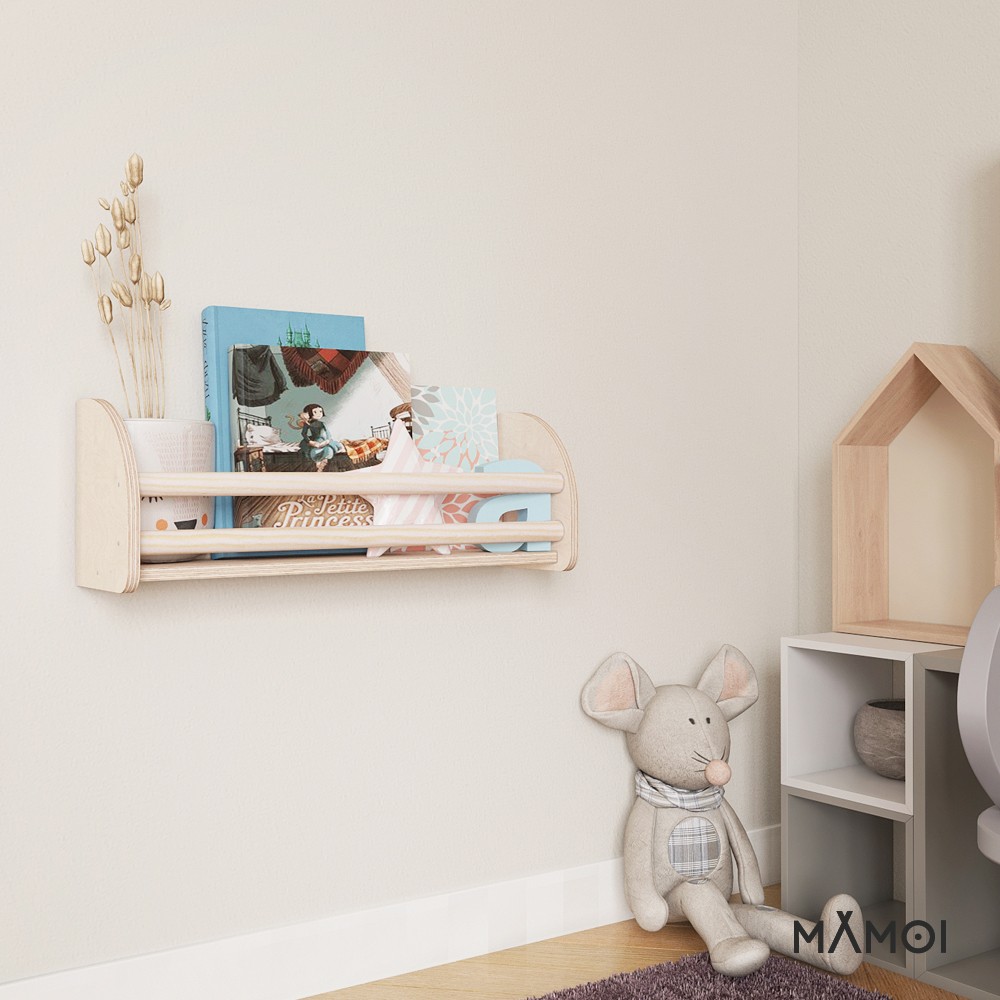 ✔ Our book shelf is a dream come true for little bookworms. It offers plenty of space for children's books and is an eye-catcher in every child's room. Our kids bookshelf is also available as a toy shelf, with plenty of space for toy shelf and other items.
✔ The book shelf kids room is made of high-quality materials and is easy to assemble as a wall shelf for children's rooms. It is perfect for small spaces and creates additional storage space.
✔ Our kids bookcase is a perfect addition to any child's room. It is functional and at the same time a stylish piece of furniture that will enhance your child's room.
✔ The children's small bookshelf can be combined with other children's room furniture, creating a harmonious atmosphere.
✔ The baby book shelf is intended for indoor use and should be stored in a dry and clean place. Due to the natural materials, it must not be exposed to adverse weather conditions such as rain or snow. The manufacturer is not responsible for non-compliance with the storage conditions of the toy instructions.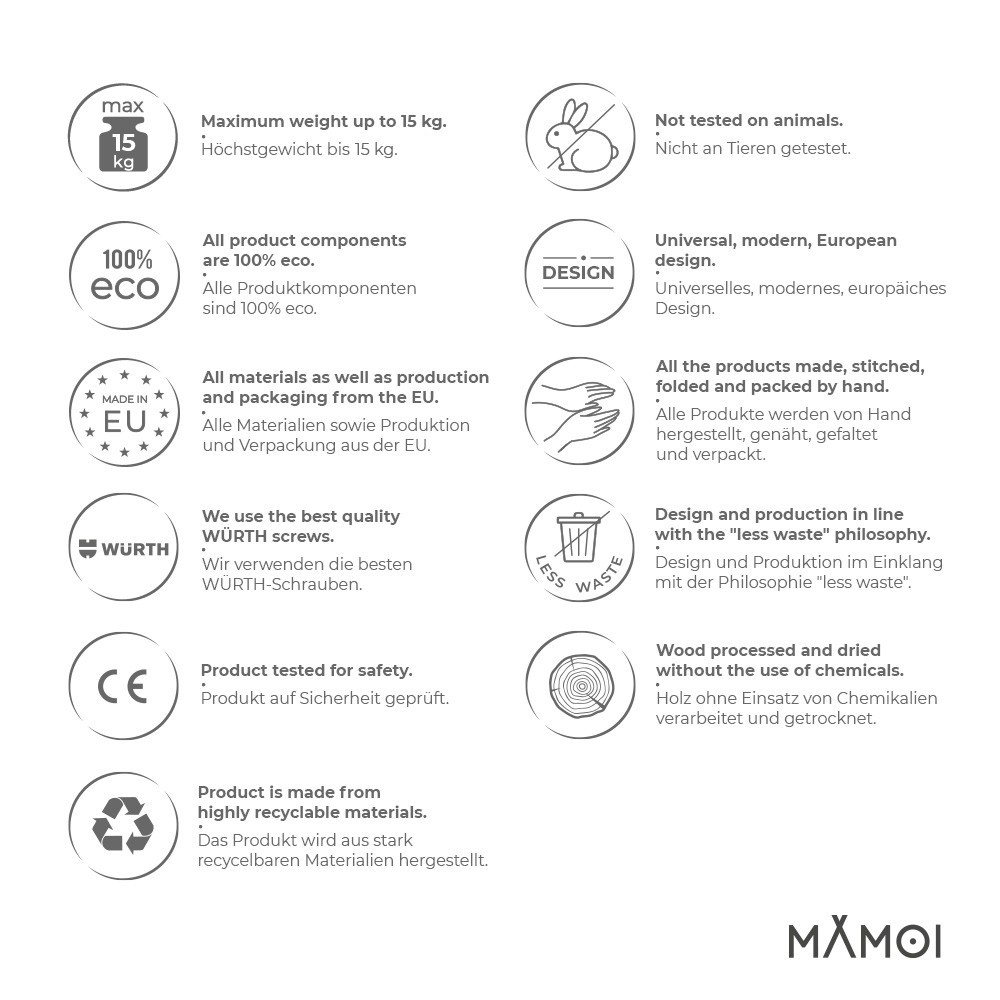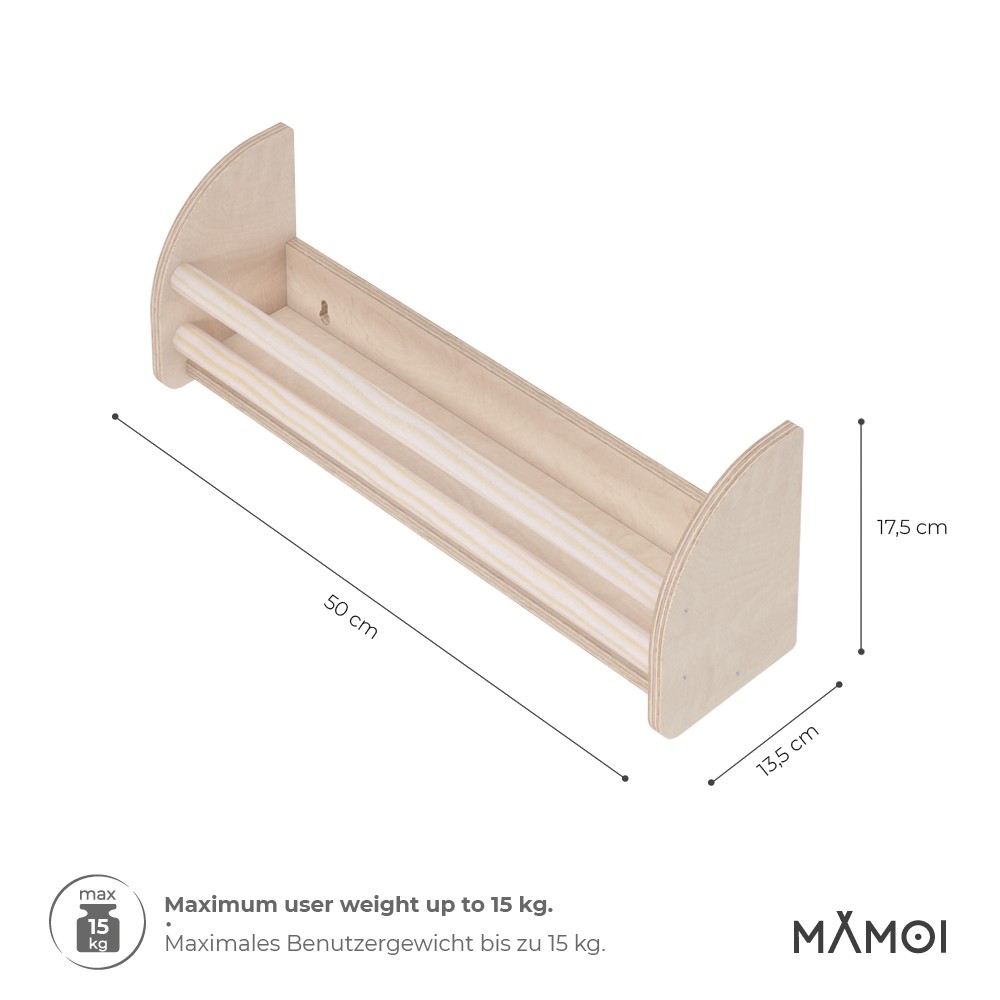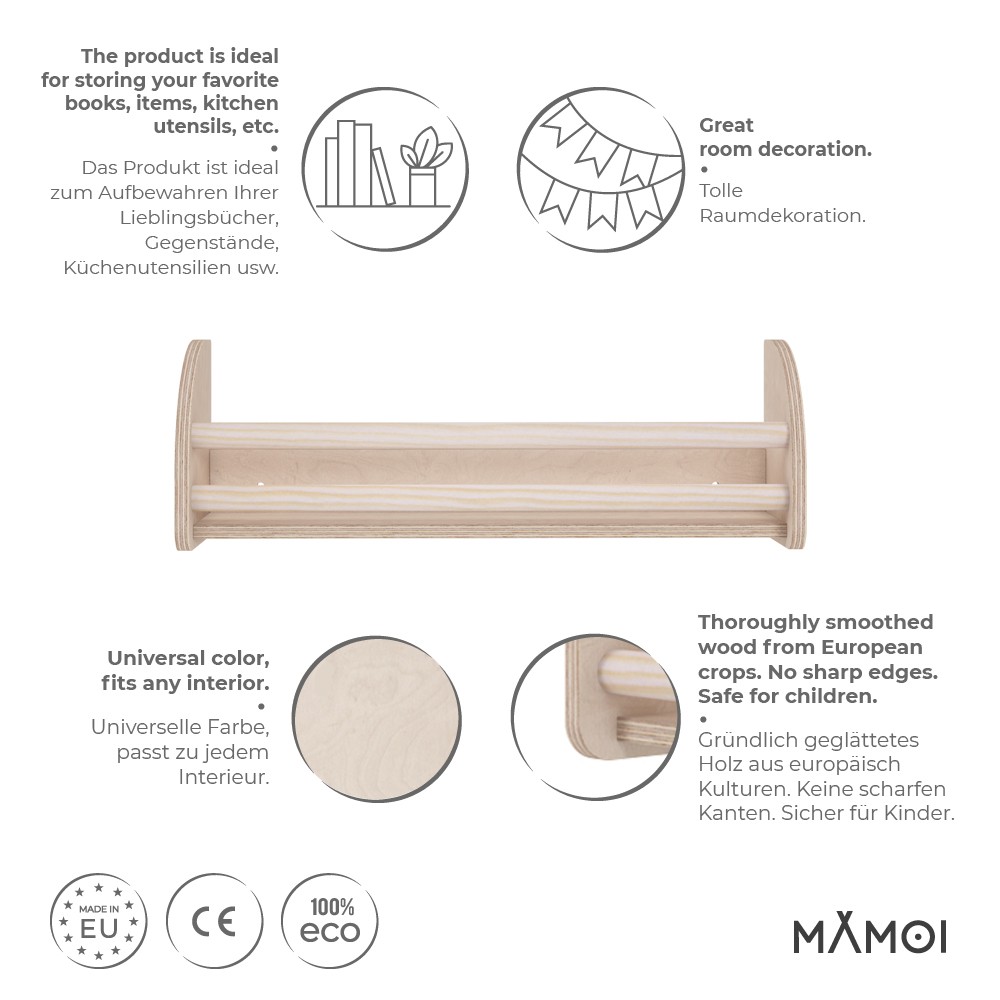 Thanks to our childrens bookcase, your child will love their collection of books and be able to keep them organized. The shelf offers enough space to keep all the books close at hand and well sorted. The kids book storage can also be used as a toy shelf or a shelf for other items.
We understand that organizing a child's room can be a big challenge. However, with our childrens book shelves room you can be sure that your child's room will always remain tidy and organized. The baby book shelf can be attached to the wall to create extra space in the children's room.
Order our children's child bookcase now and bring order and style to your child's room! Our baby bookcase is a great way to spark your child's interest in books and inspire them to a lifelong love of literature.
Dimensions after folding:
Height: 17.5cm
Width: 50cm
Depth: 13.5cm
Kids book stand is designed to be self-assembled following the enclosed instructions. The childrens book shelves for bedroom should be checked for integrity before use. The wooden parts can be cleaned with a mild detergent and a slightly damp cloth; the fabric can be washed.
Childrens sling bookcase room is intended for indoor use. It must be protected from unfavorable weather conditions. The manufacturer is not responsible for non-compliance with product retention.