MAMOI® Child's swing Wooden swing Child's swing for garden outdoors | Wooden swing up to 100 kg! | Made in EU | 100% ECO
€27,99
Shipping from

€

5,00 to Poland
Delivery time: 4 days
Color

:

Beige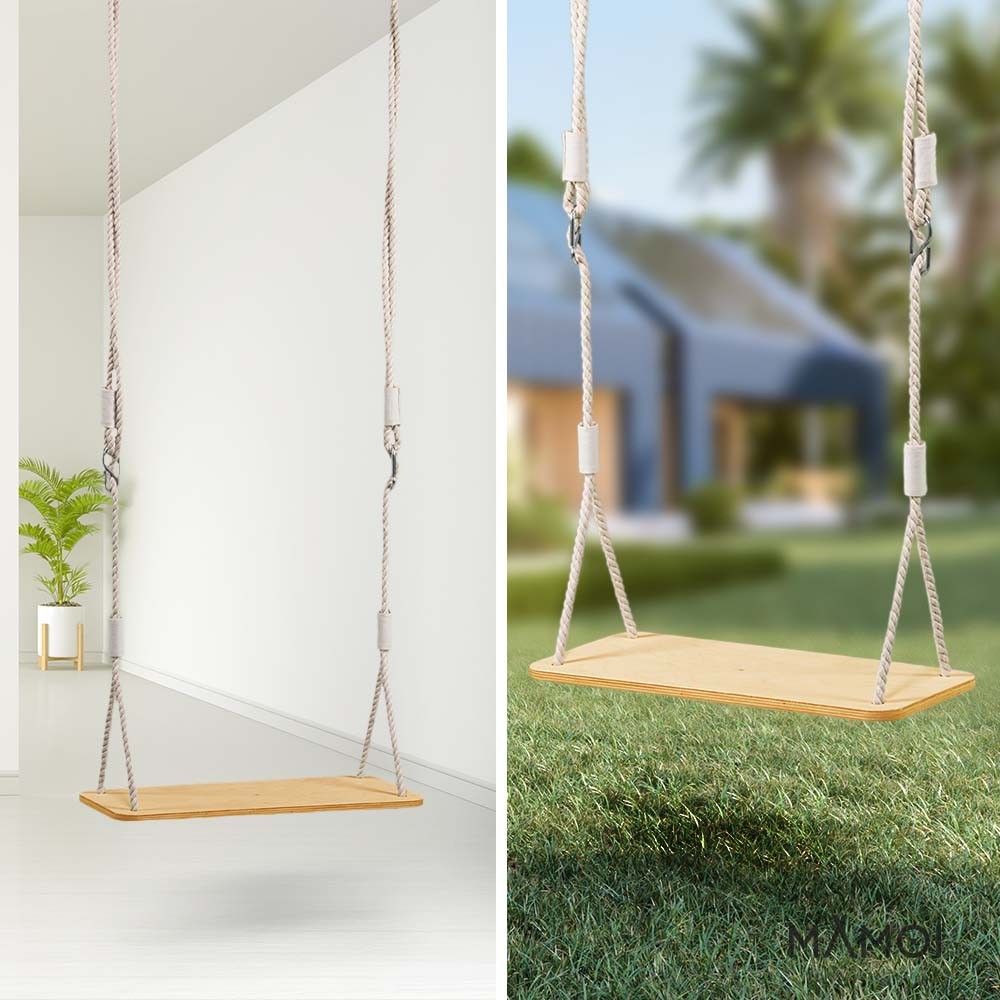 ✔ NATURAL – The MAMOI brand wood swing seat for exterior use has been made of birch plywood. The full manufacture and production process took place in the EU. The wood is processed by precise CNC machines and lasers. Thermal and mechanical methods are used to dry the wood without the use of chemicals. The product is extremely solid and durable, thanks to which it can be used for years.
✔ TESTED AND SAFE: The wooden swing seat is the first completely safe swing manufactured in the EU. The tree swings can be used by children above 3 years of age. The swing plank can take a load up to 100 kg. The whole surface is thoroughly polished, cleaned, and impregnated with natural preservatives.
✔ UNIVERSAL: The product is suitable for use indoors and outdoors. We are one of the few companies, which use only waterproof preservatives that at the same time are ecological, hydrophobic. Oiled wood has a light, natural finish and is protected from moisture. The tree swings for kids has an adjustable ECO cotton rope with a load-bearing capacity exceeding 400 kg. Such rope ensures the total safety and the highest quality of the product.
✔ CLASSIC AND THOUGHTFUL: Thanks to a seat, the classic MAMOI brand garden swing wooden prevents your child from slipping. The rope assembly method also improves the swing's durability. Although the kids outdoor swing is suitable for exteriors, we recommend avoiding leaving the product in the rain, intense sunlight, or frost due to the natural materials.
✔ 100% refund guarantee – here in MAMOI, we care to provide you with the highest quality products as well as excellent customer service: if you do not love our product, we will return your money.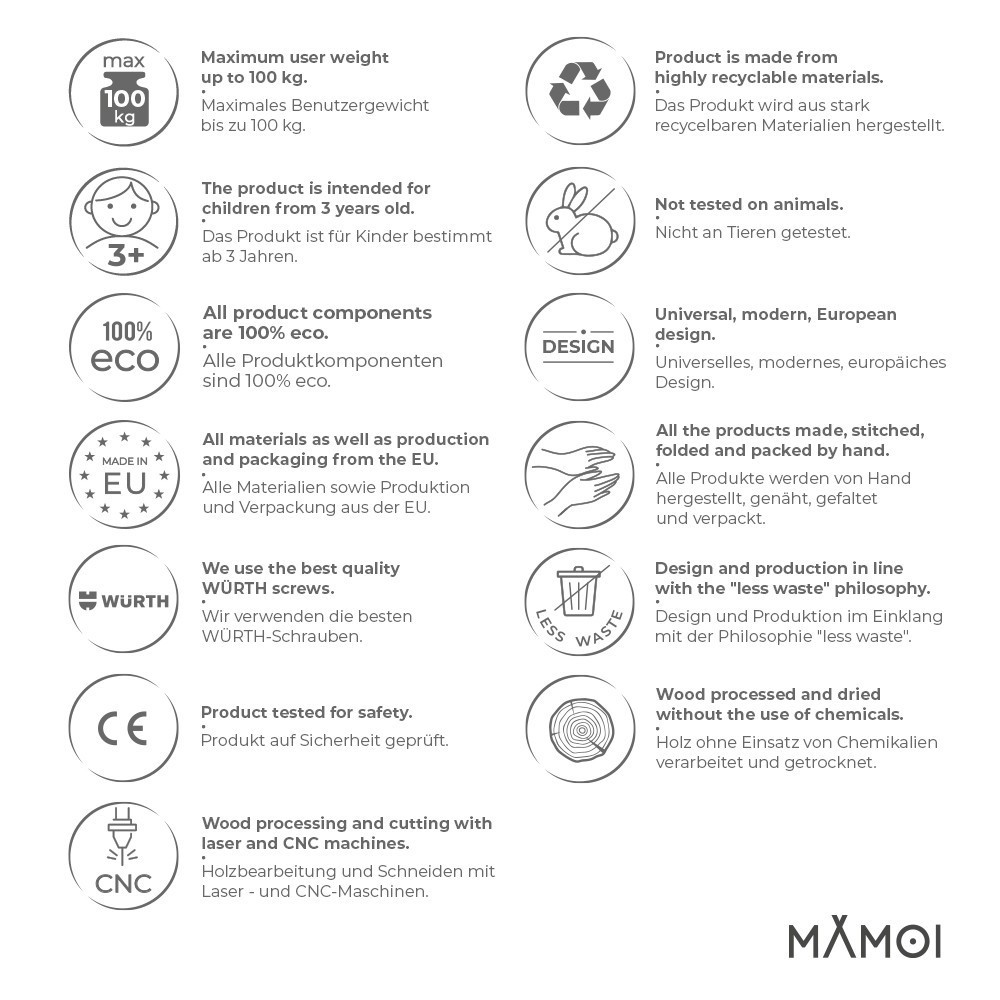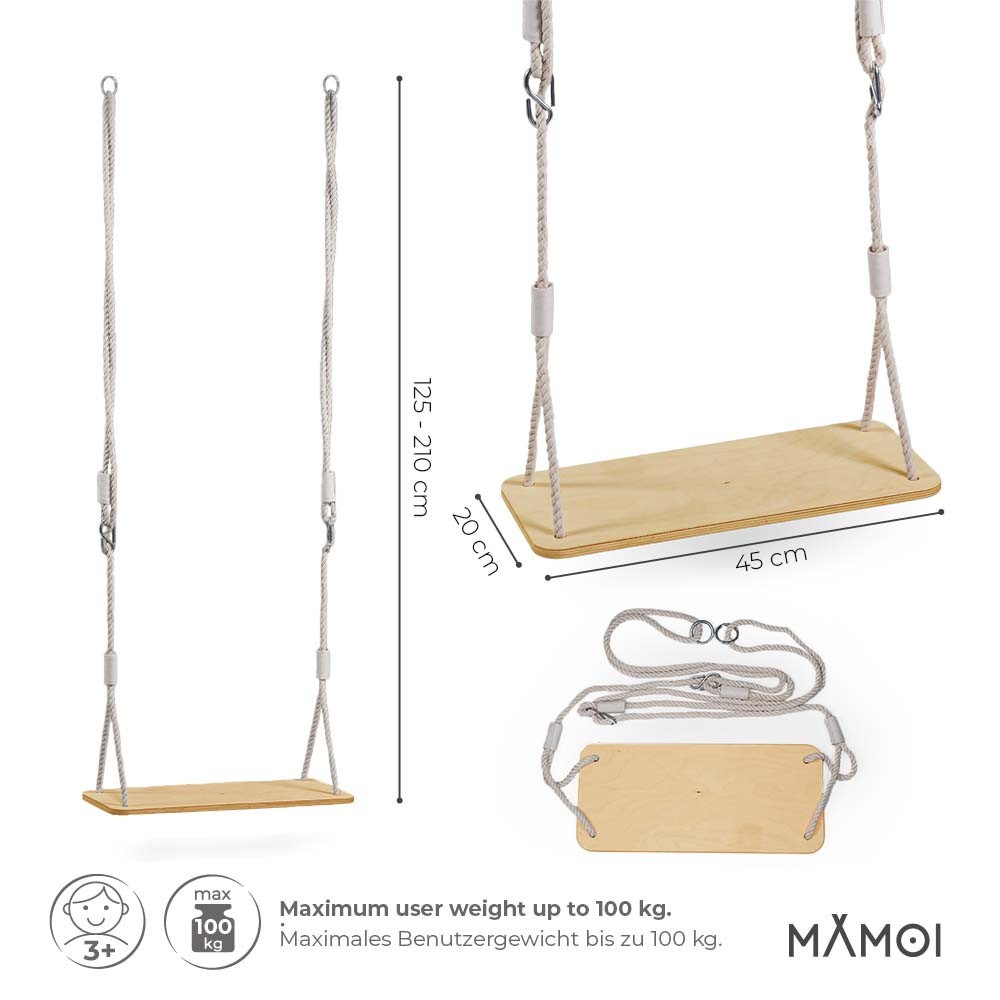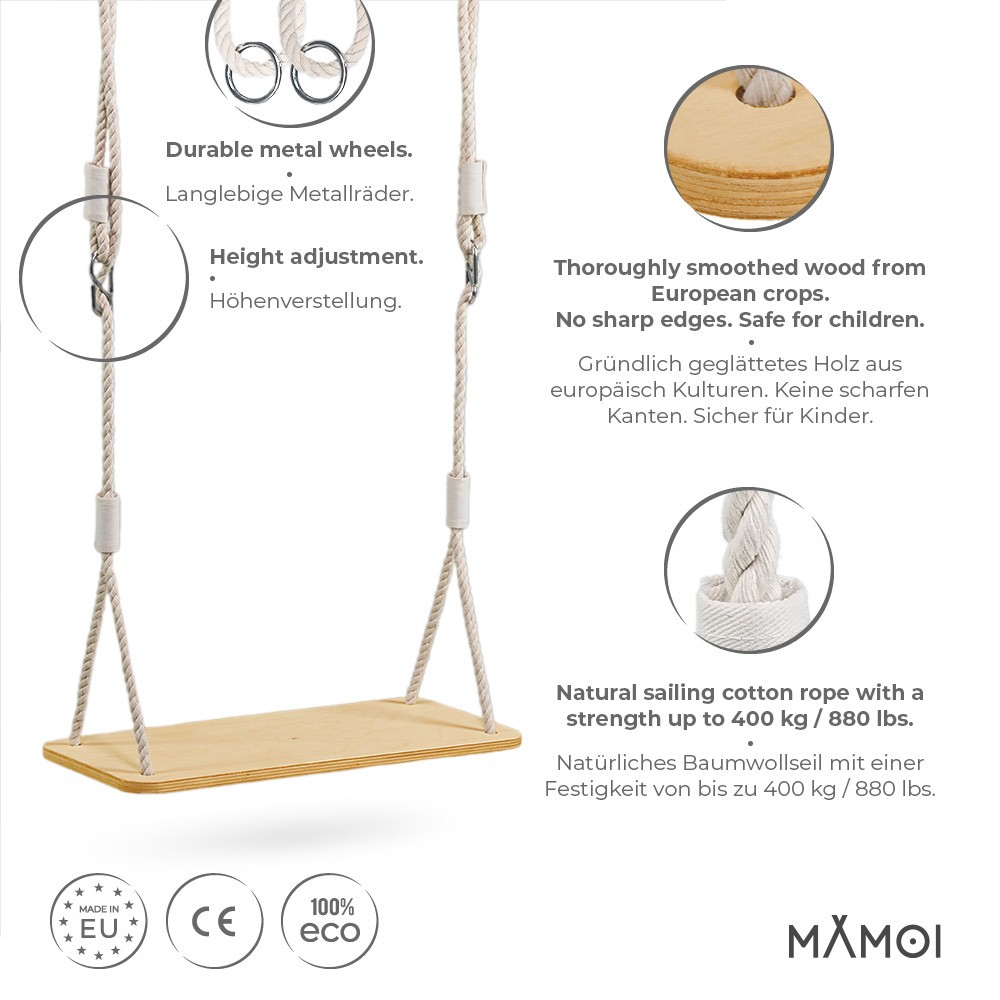 When designing and creating the classic MAMOI brand tree swing seat, we focused on universality, classic design, and modern technology, thanks to which the final effect is flawless. Our wooden swing will perfectly fit each child's room or living room; it will look good on a tree in the garden or on a playground, and it can be used on the balcony, a terrace, or porch. Due to the precision during wood processing, controlled by a computer, and impregnation with ecological preservatives, the baby swing is environment friendly and completely safe for use, even by the youngest ones.
Before each use, tighten the knots and check the elements.
We also recommend the GHOOK hook set to mount the swing or the GHOOK harness with shoulder protection to mount the garden swing seat on a tree.
Child's swing size:
Length: 45 cm
Width: 20 cm
Maximum load: 100 kg
The swing is suitable for indoor and outdoor use.