MAMOI® Toddler climbing frame indoor with cushion, Cushion for indoor climbing frame for toddlers, Baby kids climbing dome, Wooden climbing triangle for children from 1/2/3 years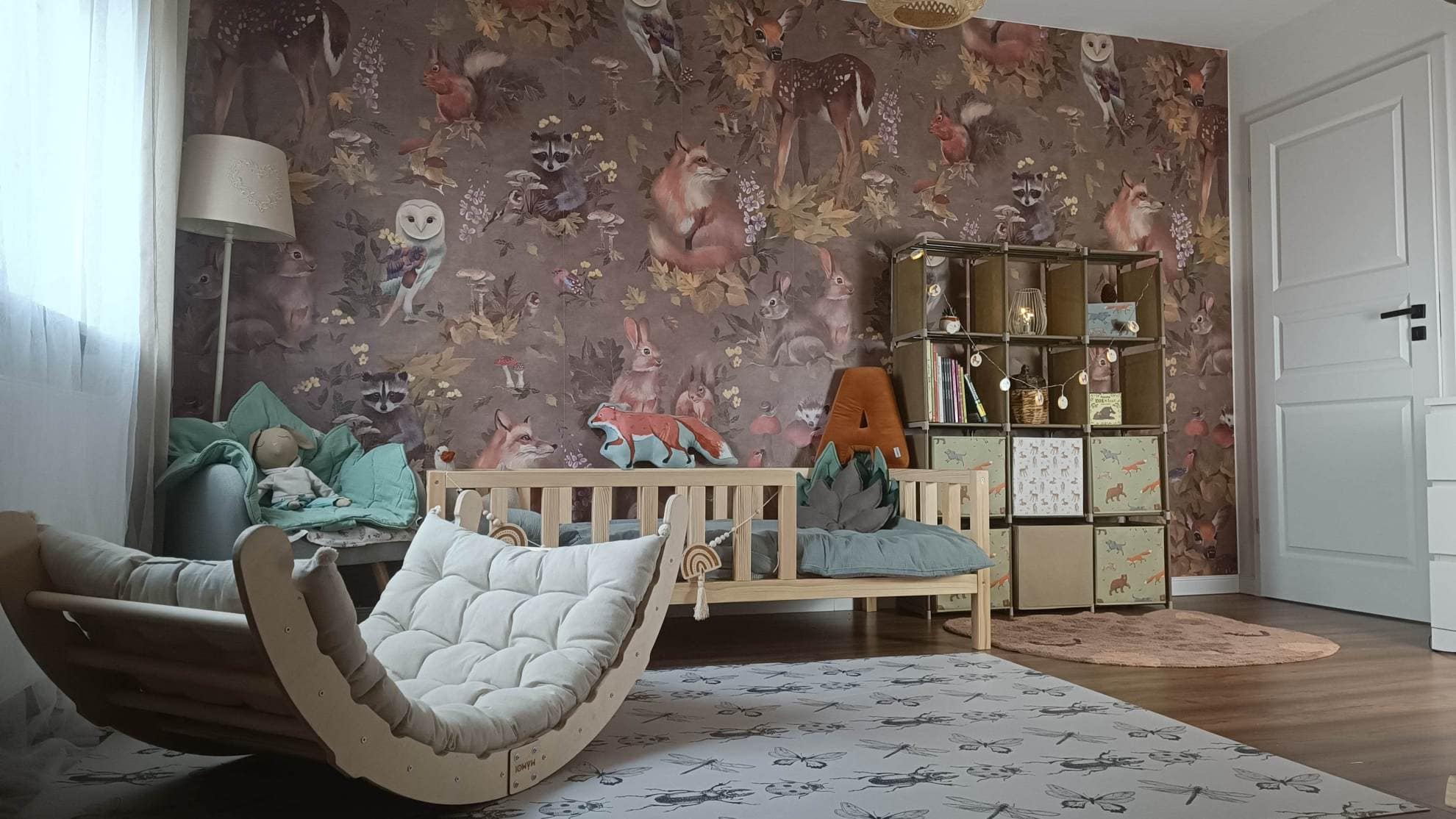 ✔ The indoor climbing frame for toddlers is a unique toy that allows your child to have a moment of fun as well as rest and relaxation. It is made of strong wooden plywood and a mat covered with natural cotton. The toddler climbing frame will hold a load of up to 60 kg. The wooden baby gym frame serves children with comfort and convenience.
✔ The baby climbing frame is made of fully child- and environmentally safe products. The highest quality, approved materials were used in the production of the rocker. All edges of the wooden climbing frame indoor have been ground and rounded, which further protects children from breakage and guarantees safe play. The set includes a rocker and a mat.
✔ The climbing frame for toddlers age 1-3 is designed for indoor assembly – in the child's room or playroom. This toy is dedicated for children from 3 years old. Little ones can swing, play and relax in it. The toddler rocker can be used to practice balance and motor development as well as a place for naps and relaxation.
✔ The simple and universal design of the baby rockers will fit in with any interior décor. The light grey colour of the mat harmonises perfectly with the light wooden shade of the rocker and gives an aesthetic look. The timeless shape of the indoor play gym fits Scandinavian and modern style.
✔ The product can be used outdoors, but should be stored in a dry and clean place. Due to the natural materials, it must not be exposed to adverse weather conditions such as rain or snow. The manufacturer is not responsible for non-compliance with the storage conditions of the toy instructions.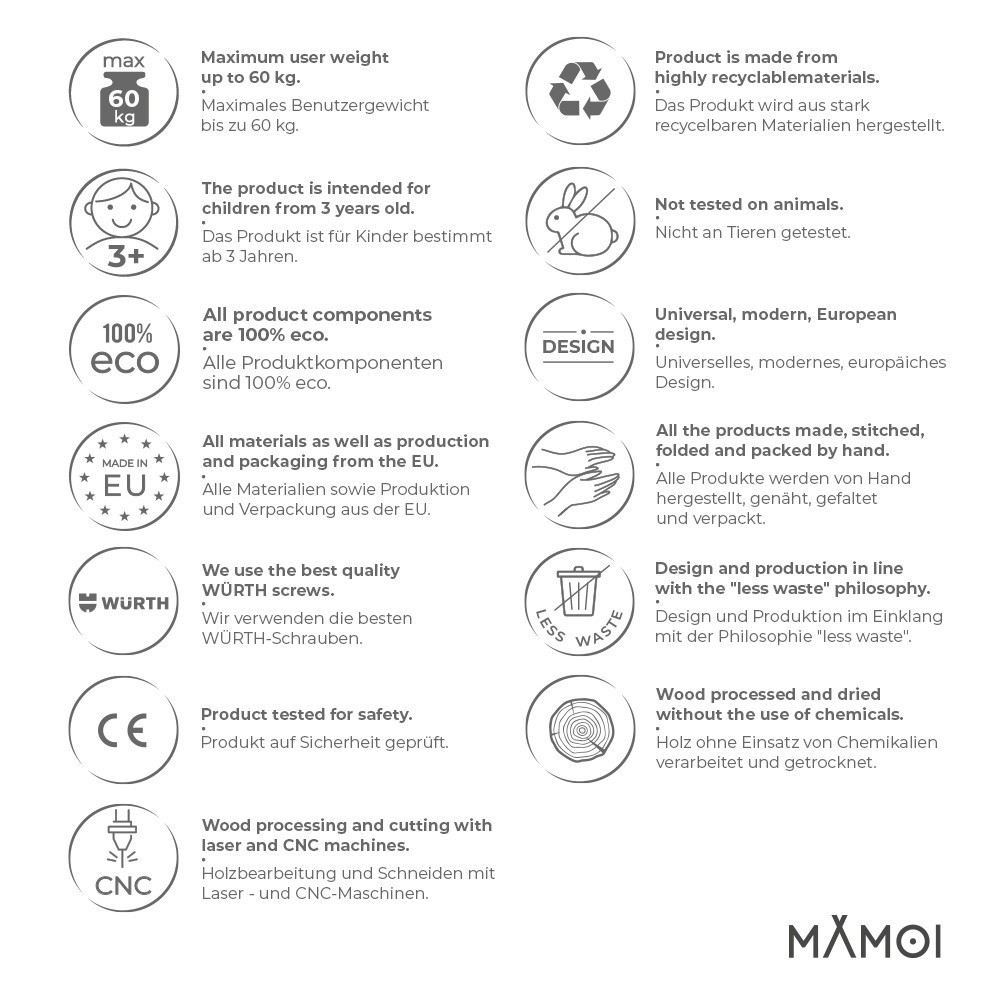 The wooden play gym by MAMOI is dedicated for children from 3 years old. Toddlers have the opportunity to practice balance, develop muscles and play. Additionally, the rocker can be used for rest and relaxation. The climbing frames can be used in any room – children's room, playroom, living room. It can easily be moved between rooms.
The toddler climbing frame indoor is made of strong plywood and a cotton-covered mat. This guarantees the durability of the rocker and safety for the child. Additional protection is provided by a soft mat and sanded edges. The rocker, mat and assembly parts are included. The toddler gym can hold a maximum load of 60 kg. The light grey cotton mat together with the natural wooden shade of the rocker gives the rocker an aesthetic look. It will fit perfectly into any interior.
Dimensions: 88×58.5×3 cm
The product must be assembled independently according to the manual included in the set. Check the stability of the construction before playing.
Also know as: indoor slide for toddlers age 1-3, toddler slide, kids' indoor climbers & play structures, montessori toys, pikler triangle, pickler climbing triangle, pikler triangle with slide, baby slide, climbing frames for children outside, outdoor climbing frames for children, wooden outdoor play equipment, kids climbing frame, wooden slide