MAMOI® Book shelf for kids, Bookcase for childrens room, Small bookshelf for toddler, Child bookcases and shelves, Wall stand storage and furniture for bedroom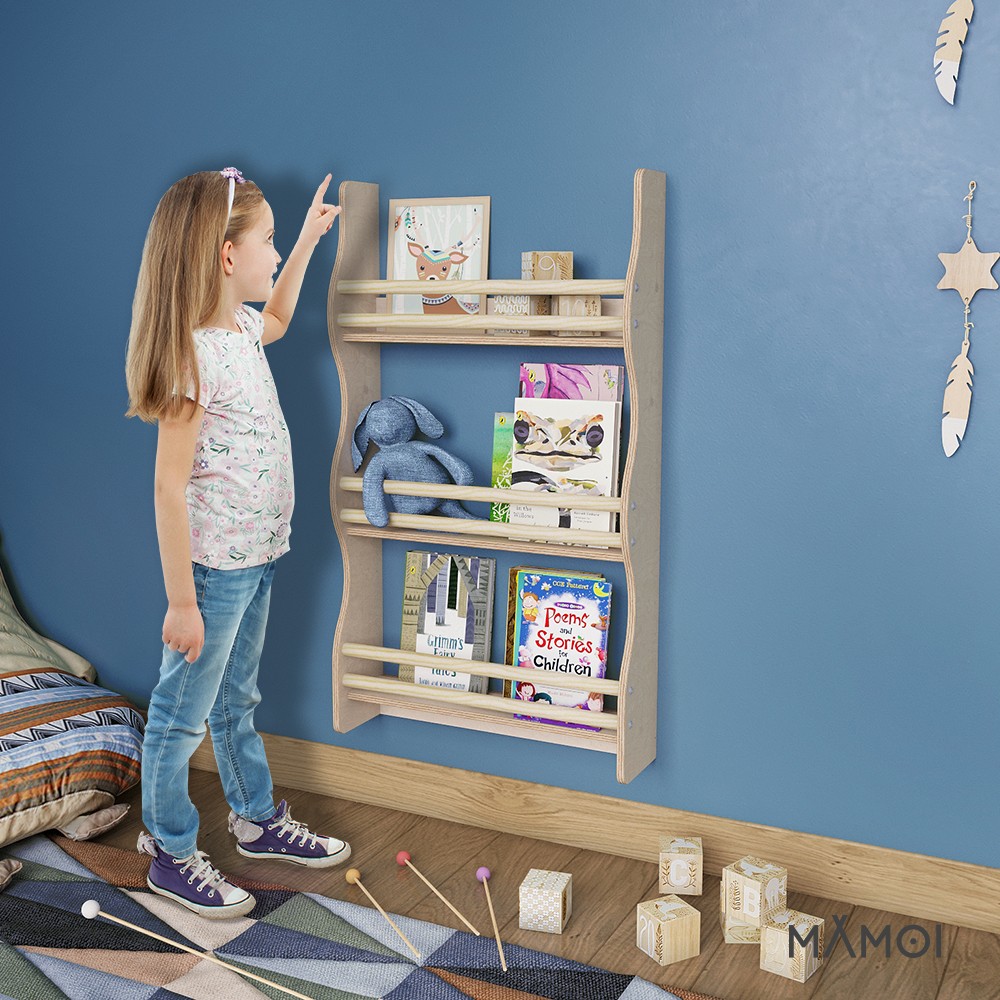 ✔ Our book shelf is an absolute highlight in the children's room. It offers enough space for your little treasure's precious kids bookshelf and gives the room a great atmosphere.
✔ This book shelf kids room measures 49x10x90 cm and offers plenty of storage space for books and things.
✔ The kids bookcase for children's room is a perfect fit and gives your child the opportunity to have their books within easy reach.
✔ The solid wooden construction of the small bookshelf ensures durability and strength, so it can also be used as a wall of shelves. It's also easy to assemble, so you can use it quickly. And with the hanging shelf, you have even more storage space at your disposal.
✔ The baby book shelf is intended for indoor use and should be stored in a dry and clean place. Due to the natural materials, it must not be exposed to adverse weather conditions such as rain or snow. The manufacturer is not responsible for non-compliance with the storage conditions of the toy instructions.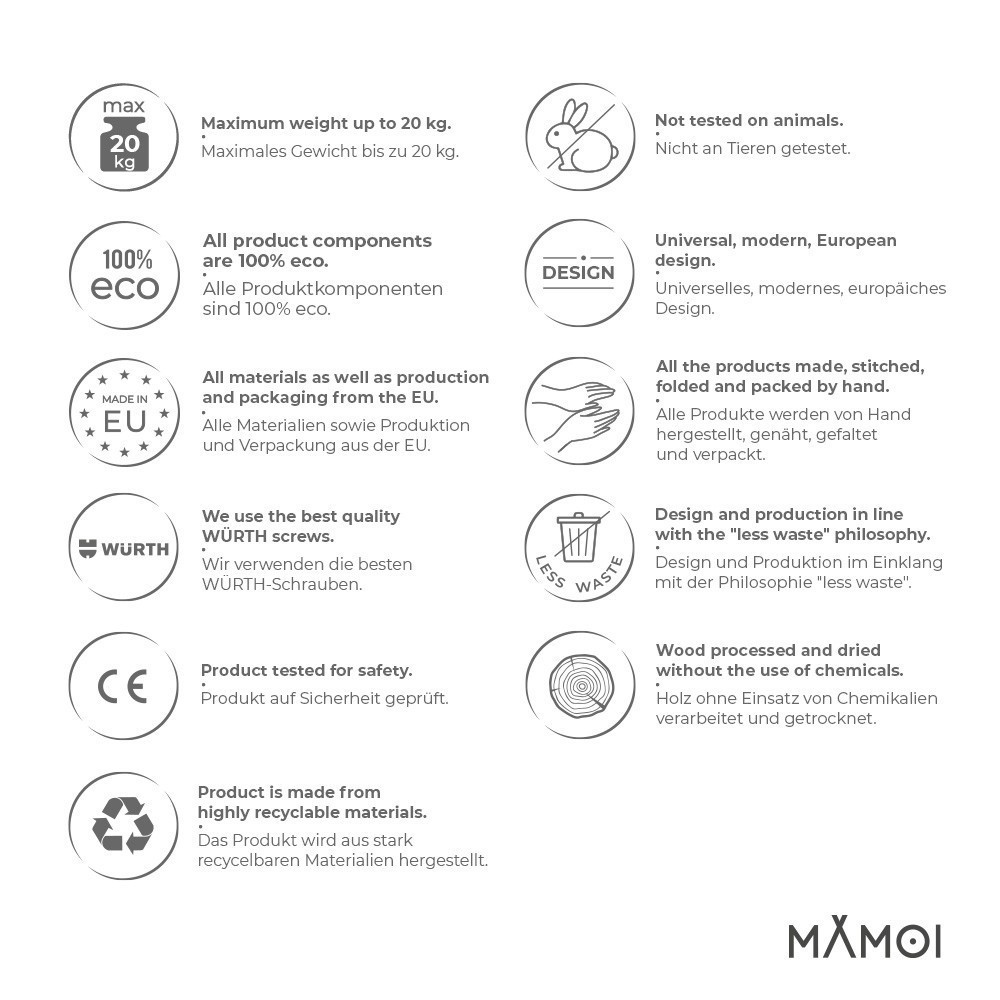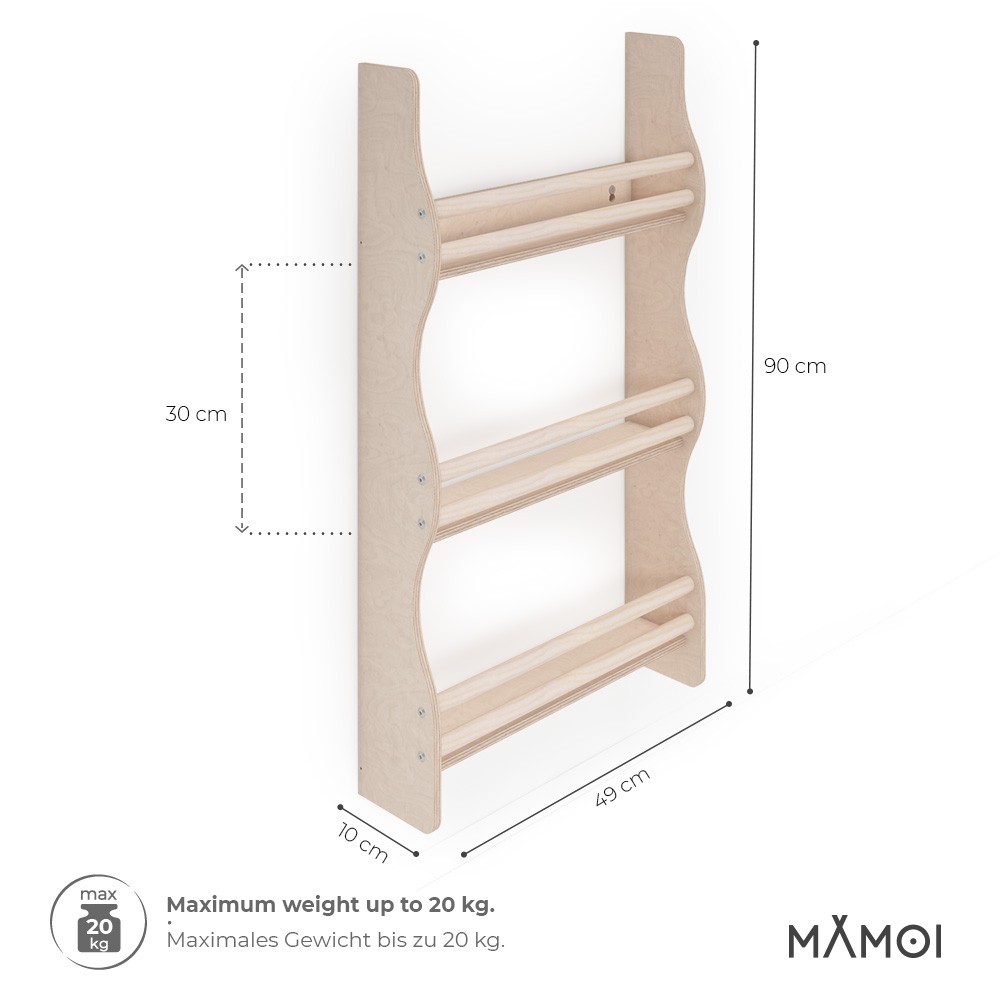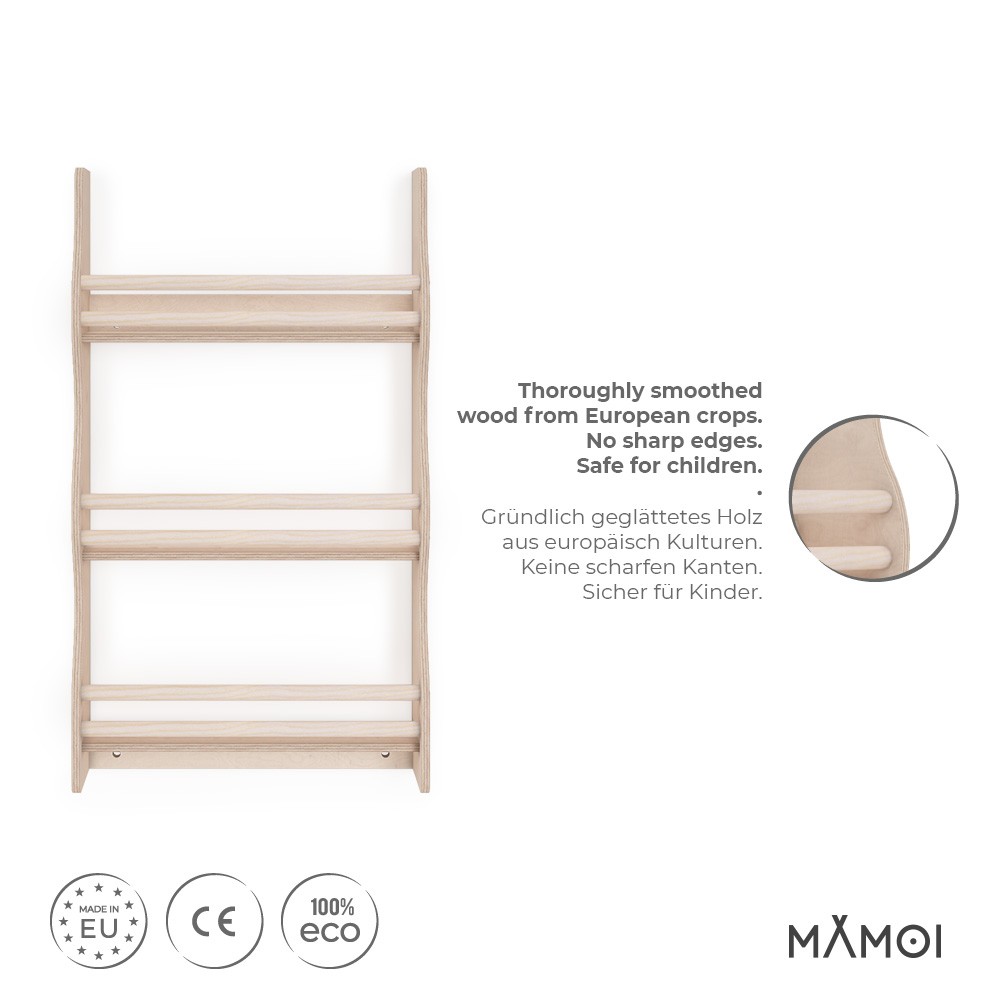 This childrens bookcase has many excellent features that make it an indispensable piece of furniture for a child's room. As a solid kids book storage, it is ideal as a wall shelf. The dimensions of 49x10x90
cm make it a practical storage space for children's books and other items.
Another strength of this wall bookshelves is its ability to promote montessori concepts. By arranging books on the children's bookcases, the child can learn to be responsible for their belongings and to keep things in order.
Additionally, it can be used as a hanging shelf, making it a versatile and flexible solution for a child's room. It is the perfect piece of furniture that is both practical and decorative and helps create a clean and tidy environment for your child.
Transform your child's nursery into a cosy reading oasis with our baby bookcase. It's an important piece of children's room furniture and a great gift for any child. Surprise your child with a child-friendly bookshelf today!
Also know as: kids bedroom furniture, toddler book storage, childrens book shelves for bedroom, childrens sling bookcase, book storage kids room, child bookcase, kids book shelf, kids book stand,