MAMOI® Learning toddler tower, Foldable kitchen helper stand for toddlers, Folding step stool for kids, Table and chair furniture, montessori steps for children 1+ / 2 year old
€109,99
Shipping from

€

5,00 to Poland
Delivery time: 5 days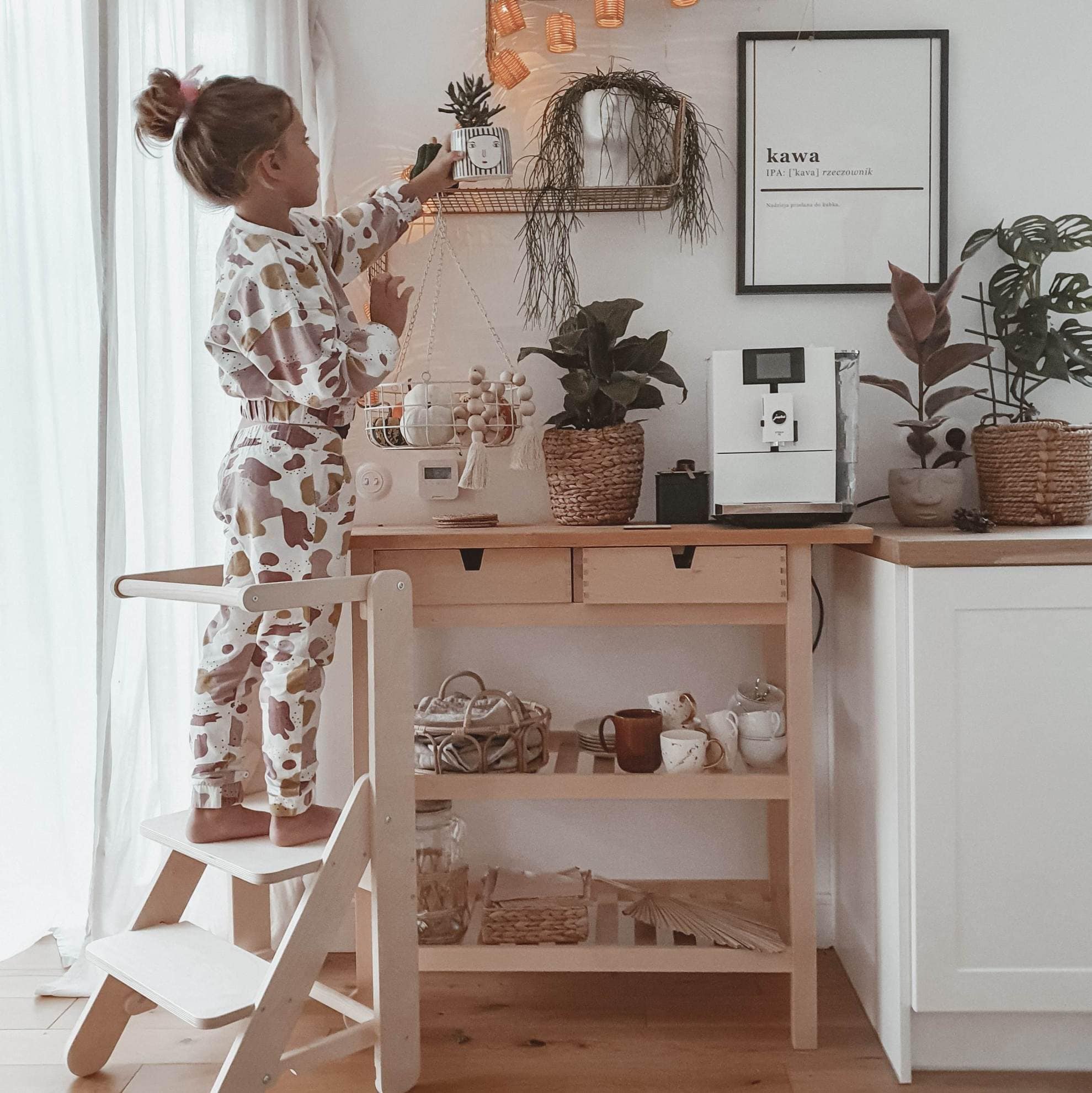 ✔ The learning tower is a robust and safe elevation for the kitchen. With it, a child can reach a table or cupboards and safely play or help parents with cooking. The kitchen helper stand toddlers is very stable – wooden elements are cut by CNC machines and attached to each other with screws. The crossbars will protect your child from falling.
✔ The toddler tower is made of environmentally friendly materials such as natural pinewood and plywood. The toddler kitchen helper has a natural wood finish with no varnish or dye. There are no plastic elements – the whole toddler kitchen stool is made only from ecological materials.
✔ The toddler step stool is designed for self-assembly. The learning tower foldable is light and easy to carry. It is already suitable for children over 18 months. The toddler learning tower has two steps so that the child can easily use the learning tower. All elements are easy to clean. The product can be folded.
✔ The design of the step for toddlers is inspired by minimalistic Scandinavian aesthetics. The simple construction is timeless and versatile. Thanks to the light and warm colour of the natural wood, the kitchen tower toddler will look ideally in any interior. Rounded edges are not only safe for a child but are also pleasing to the eye.
✔ The product can be used outdoors but should be assembled at home and stored in a dry and clean place. Due to the natural materials, it must not be exposed to adverse weather conditions such as rain or snow. The manufacturer is not responsible for non-compliance with the storage conditions of the toy instructions.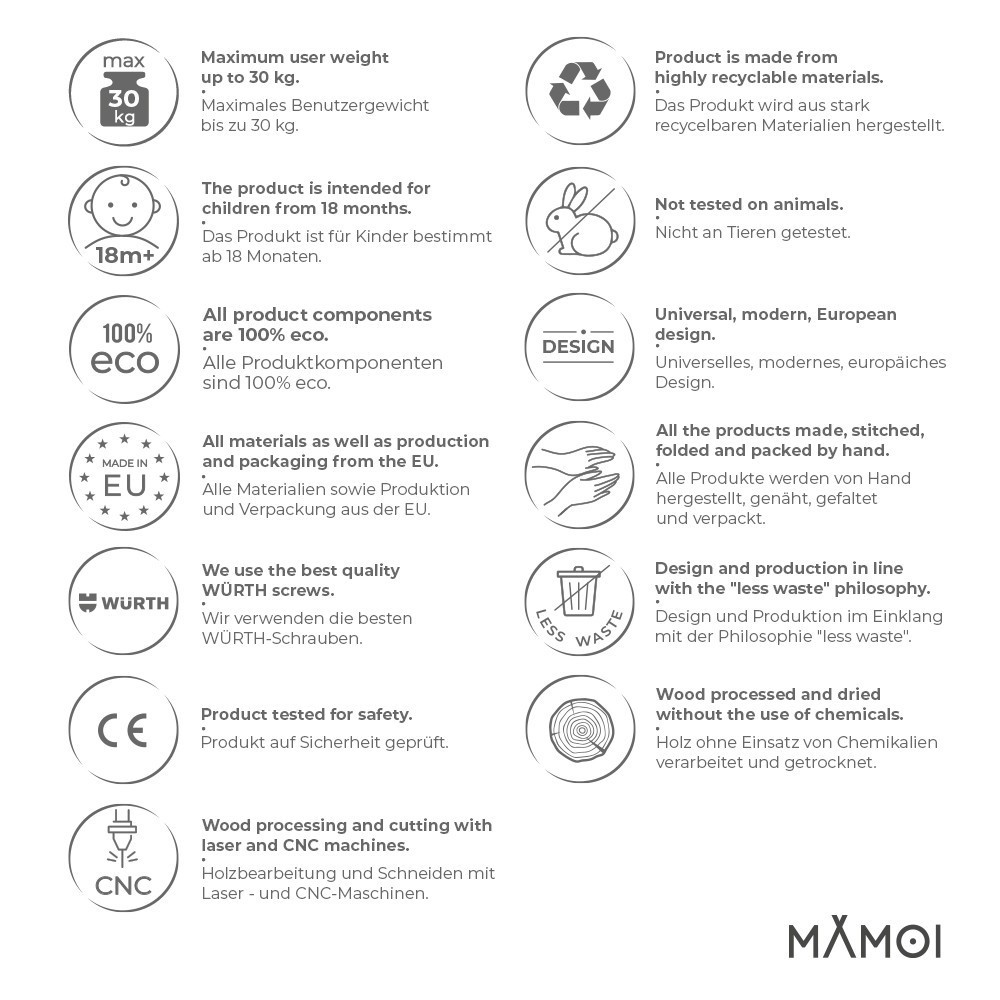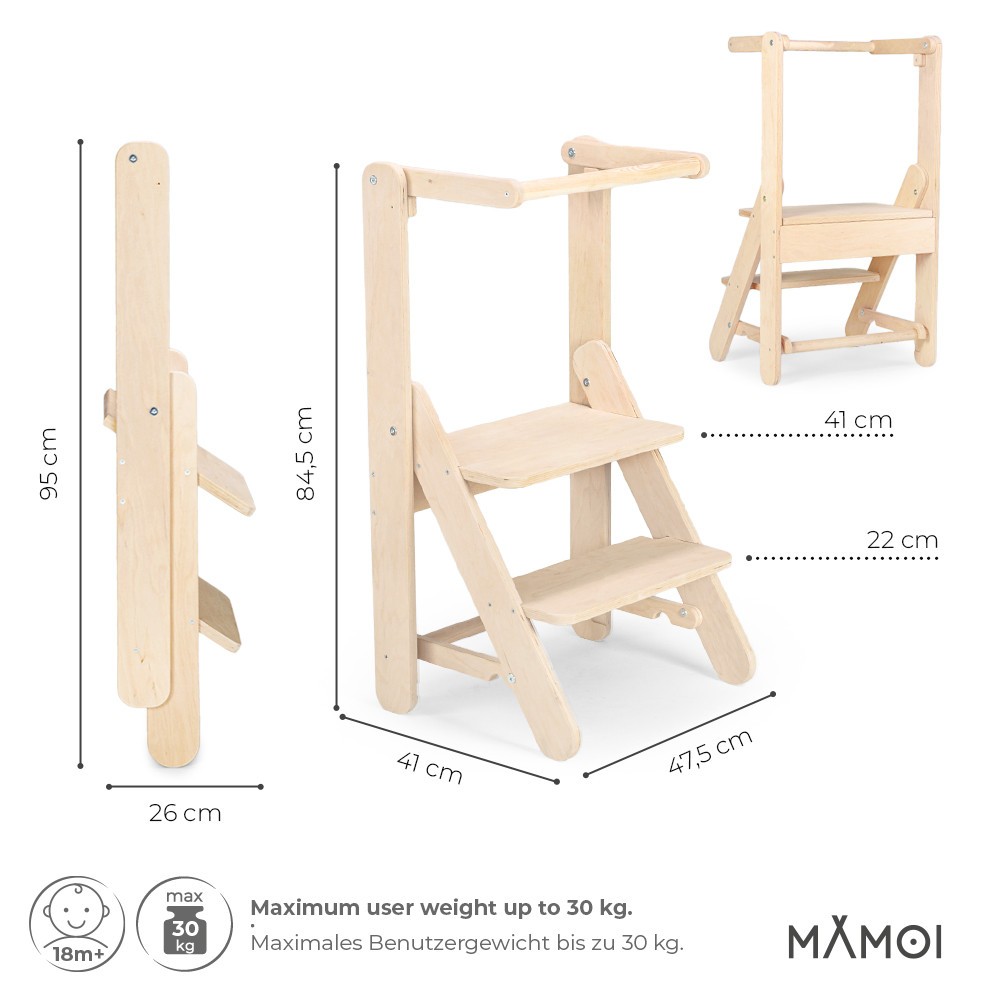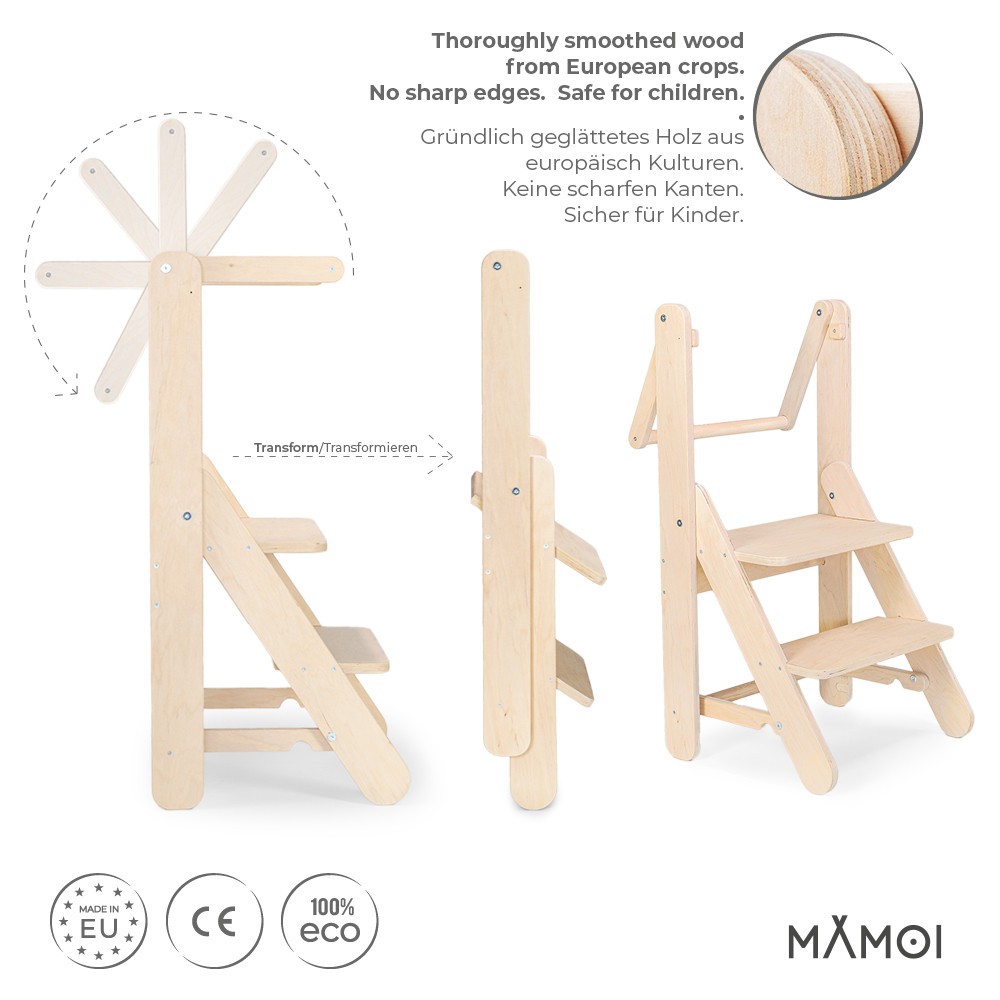 The company MAMOI offers extraordinary products for children, which are manufactured in accordance with Scandinavian aesthetics as well as functionality. The kids kitchen step stool is a universal accessory for every kitchen and children's room. A stable base is secured with a wooden rung, so that your child also feels completely safe. So the child can help in the kitchen or play together with parents and siblings. The toddler steps can also alternatively serve as a chair because it guarantees freedom of movement.
The construction of the kitchen step stool for toddlers is made entirely of wood and high-quality plywood. All elements are designed for self-assembly with enclosed screws. The montessori learning tower is suitable for children over 18 months.
The wood can be cleaned with gentle products and a slightly moistened cloth. The foldable kitchen helper also is equipped with handles for comfortable carrying.
Also known as: toddler steps for kitchen, kitchen furniture, kids step stool, folding learning tower, learning tower table and chair, toddler step stool kitchen, montessori tower, learning tower for 1+ year old, learning tower for 2 year old