MAMOI® Toy storage and organiser for kids, Storage unit for childrens room, Book shelf, Bookcase, Bookshelf with boxes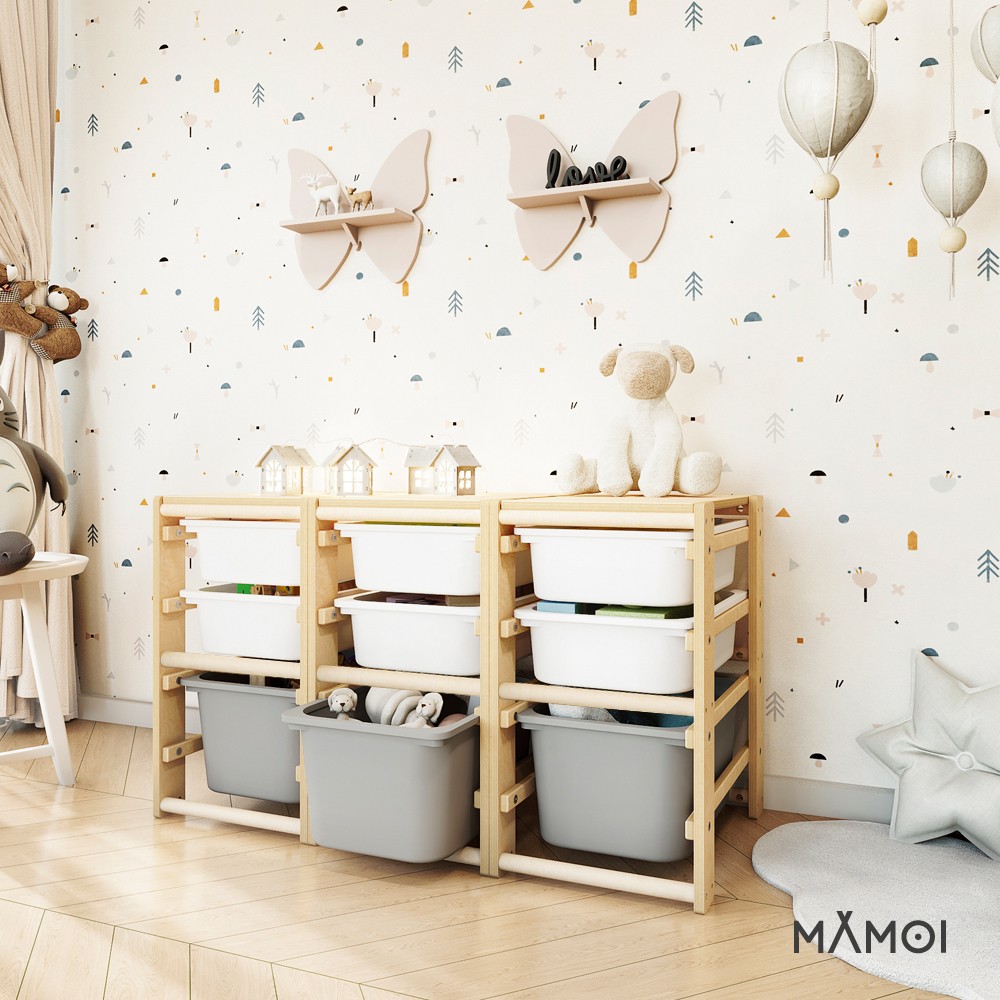 ✔ Our toy storage is the ideal nursery furniture for storing toys, books and other essentials.
✔ This is a toy organiser set that includes the shelf and three Trofast storage boxes. However, in our other auction you can buy the shelf without the storage boxes. It is also compatible with the Trofast shelves.
✔ Our kids storage is made from high quality wood plywood, providing a sturdy and durable solution for storing toys and books. The toy room storage is easy to assemble and easy to clean, making it perfect for everyday use in the children's room.
✔ The modern and elegant design fits seamlessly into any children's room and can be combined with other children's room furniture to create a harmonious interior.
✔ The product must be stored in a dry and clean place. Due to the natural materials, it must not be exposed to adverse weather conditions such as rain or snow. The manufacturer is not responsible for non-compliance with the storage conditions of the toy instructions.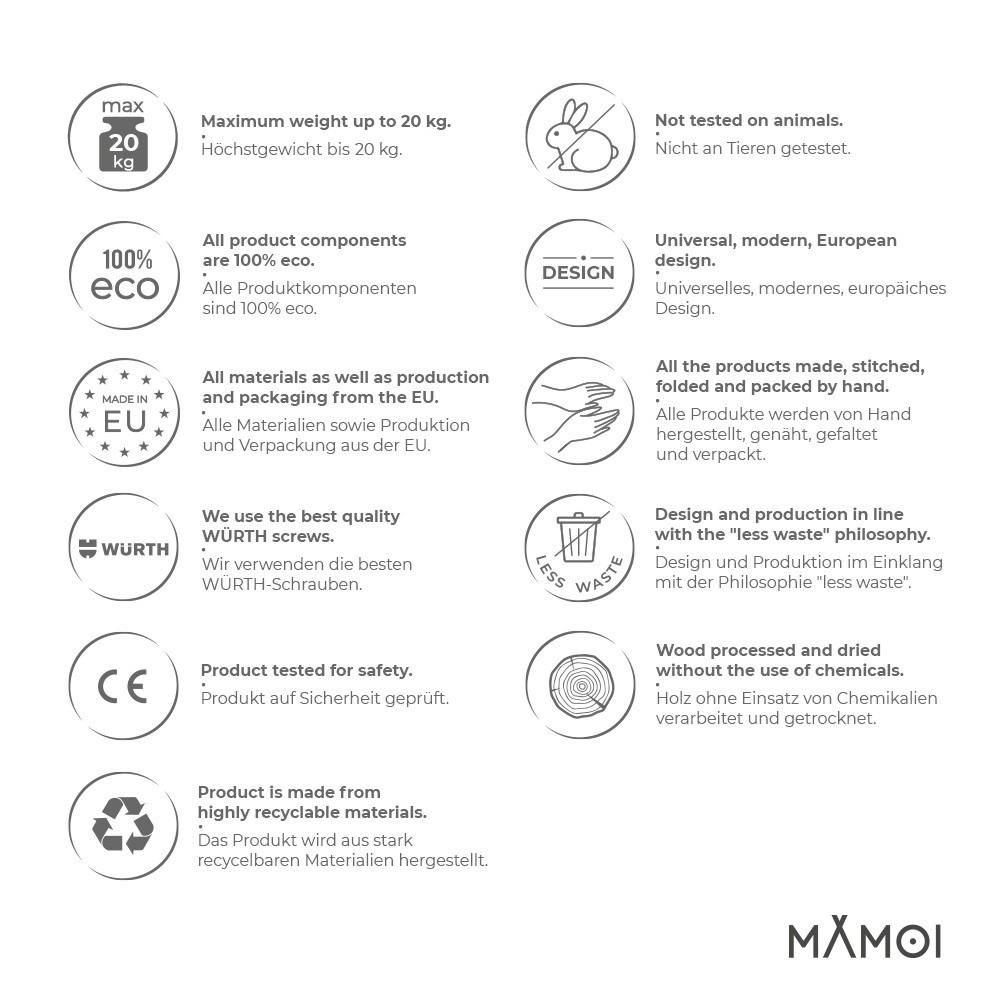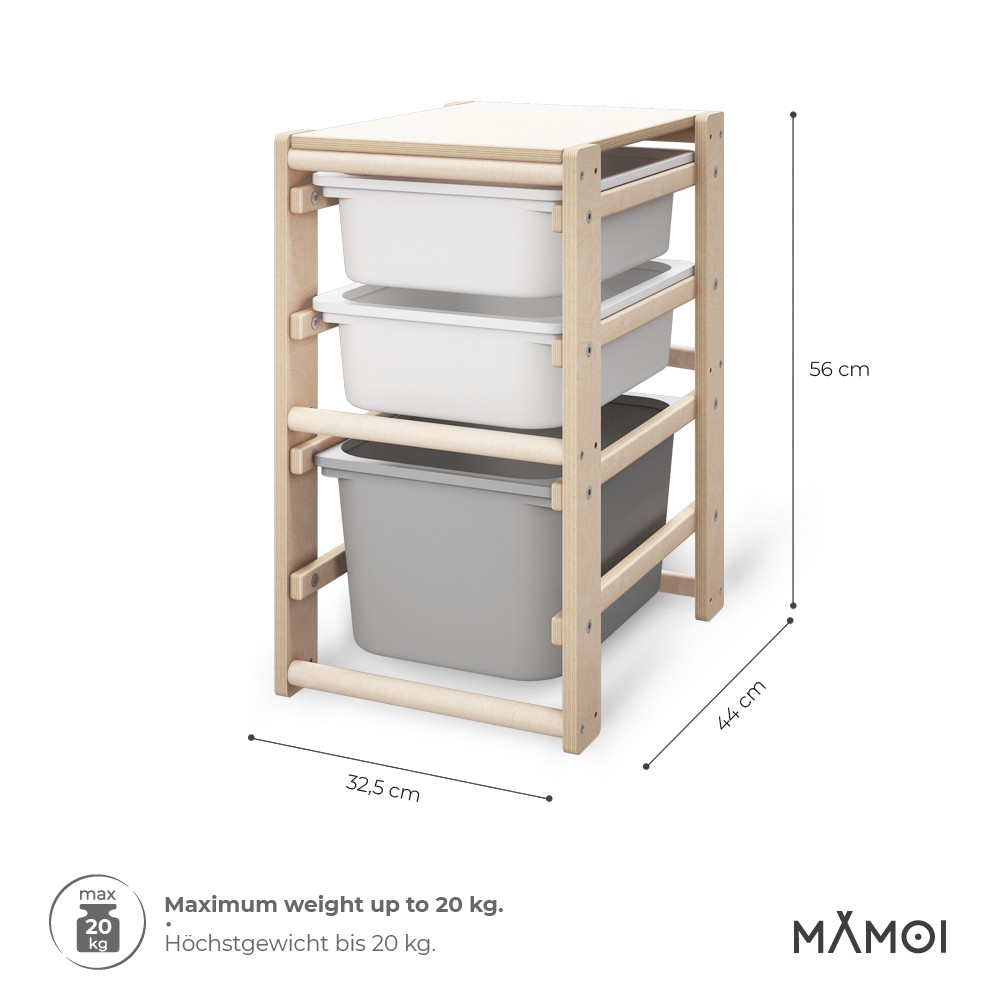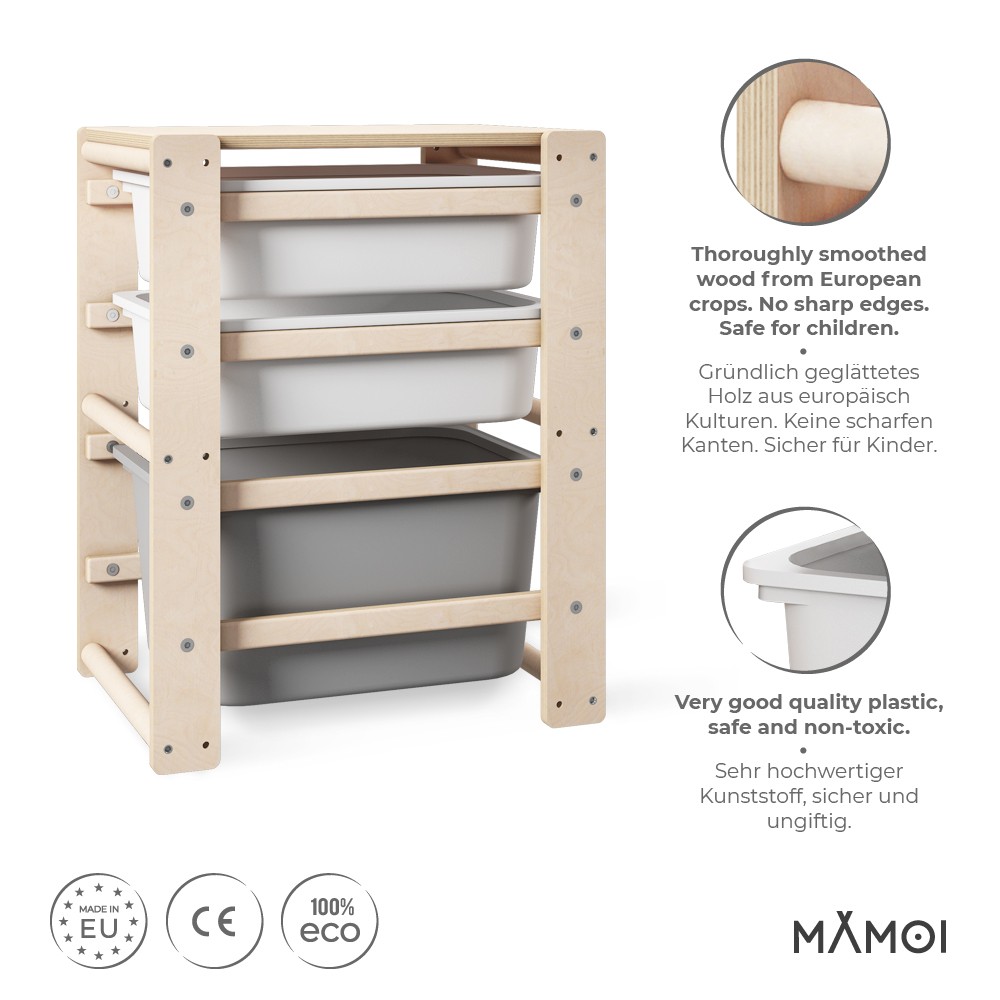 A childrens storage should not be missing in any children's room! With our toy organiser storage unit, you have the possibility to store toys and other things practically and neatly. Our storage for kids room is a great piece of children's room furniture that ensures order and clarity.
Whether you are looking for a toy shelf, a book shelf or a cupboard for the children's room, our range has everything you need to store toys and other essentials in the children's room. Our bookcase for the kids' room is sturdy, durable and offers enough space for all the important things your child needs.
Order the perfect shelf for your little treasure's nursery today! Our shelves are easy to assemble and offer plenty of space for toys, books and other things. With our bookshelf, you have the ideal nursery furniture for organised and practical storage.
Dimensions after folding:
Height: 56cm
Width: 32,5cm
Depth: 44cm
Toy shelf is designed to be self-assembled according to the enclosed instructions. The bookcase should be checked for integrity before use. The wooden parts can be cleaned with a mild detergent and a slightly damp cloth.
Children's bookshelf is intended for indoor use. It must be protected from adverse weather conditions. The manufacturer is not responsible for non-compliance with product storage.