MAMOI® Wooden slide for climbing frame, Indoor baby gym accessories for kids, Small and big toddler slide for climbing triangle, Outdoor child's slides for garden, Childrens montessori toys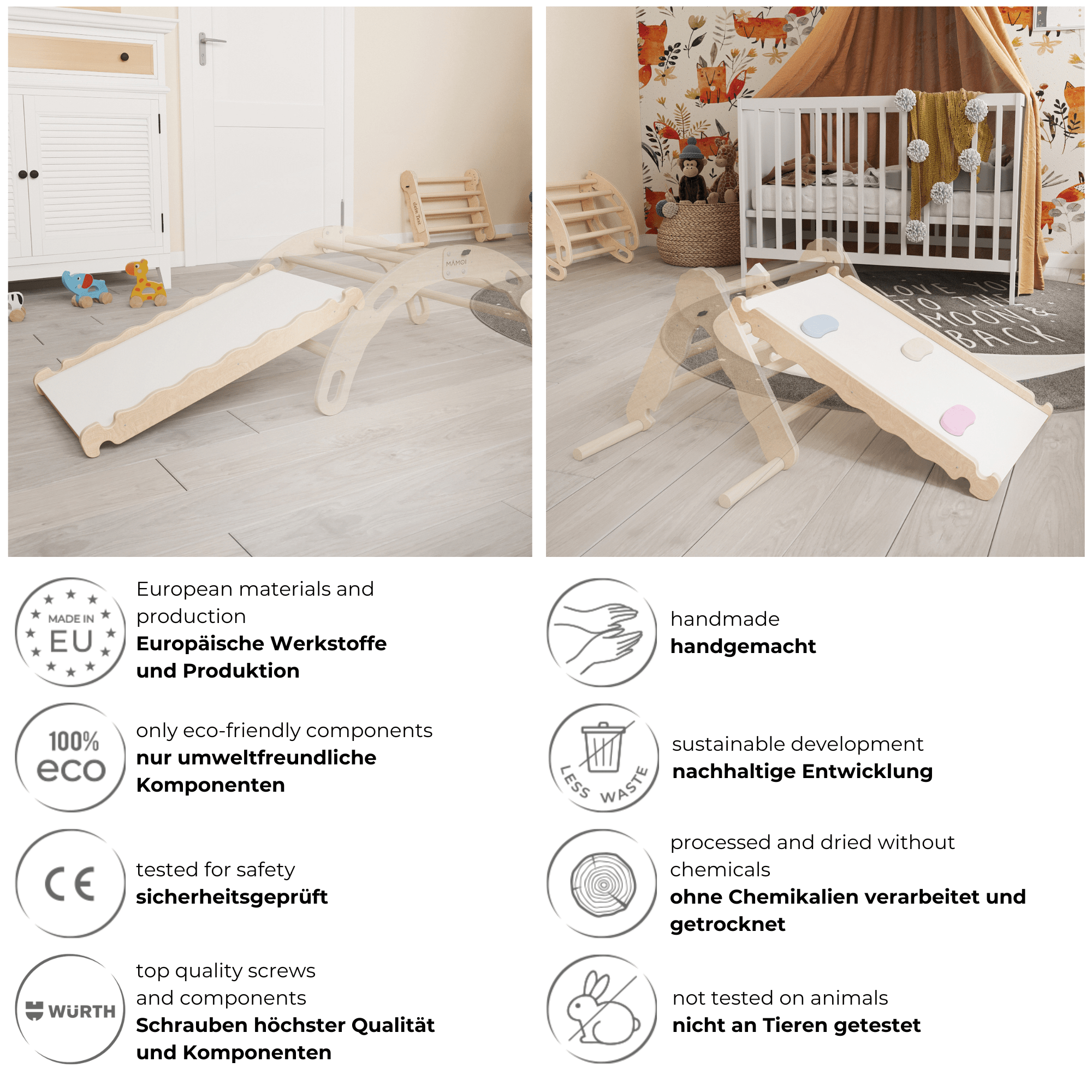 ✔ Our kids slide is made from high-quality pine tree and plywood. All parts are connected with the help of T-bolt assemblies. One indoor slide is smooth, while the other is equipped with rungs that child can use to ascend. Drilling on both sides allows to safely mount baby slide in selected position.
✔ Wooden slide is made from high-quality plywood. Materials are completely safe for child and surroundings. No toxic lacquers or paints are used during the production process. The elements are thoroughly grinded, which eliminates splinters from the wooden surface.
✔ Child's slide as an addition to the indoor climbing frame is ready for use and does not require assembly. The sides are made from plywood cut on one side to be smooth and wave-shaped on the other side. The cutouts allows to connect the kid slide to another element, e.g. a climbing triangle or swedish ladder. The product meets the strict safety requirements and EN AND CE standards.
✔ The childrens slide is characterised by simple and minimalistic Scandinavian-style design. Bright wood will fit each layout. The rounded elements are nice to the touch and enable safe play. The element can be connected with other MAMOI line toys.
✔ The product can be used outdoors but should be stored only in a dry and clean place. Due to the natural materials used, it cannot be exposed to difficult weather conditions such as rain or snow. The manufacturer is not responsible for non-compliance with the storage conditions of the toy instructions. Due to the natural character of the wood, grain and colour differences may occur, which is not subject to complaints.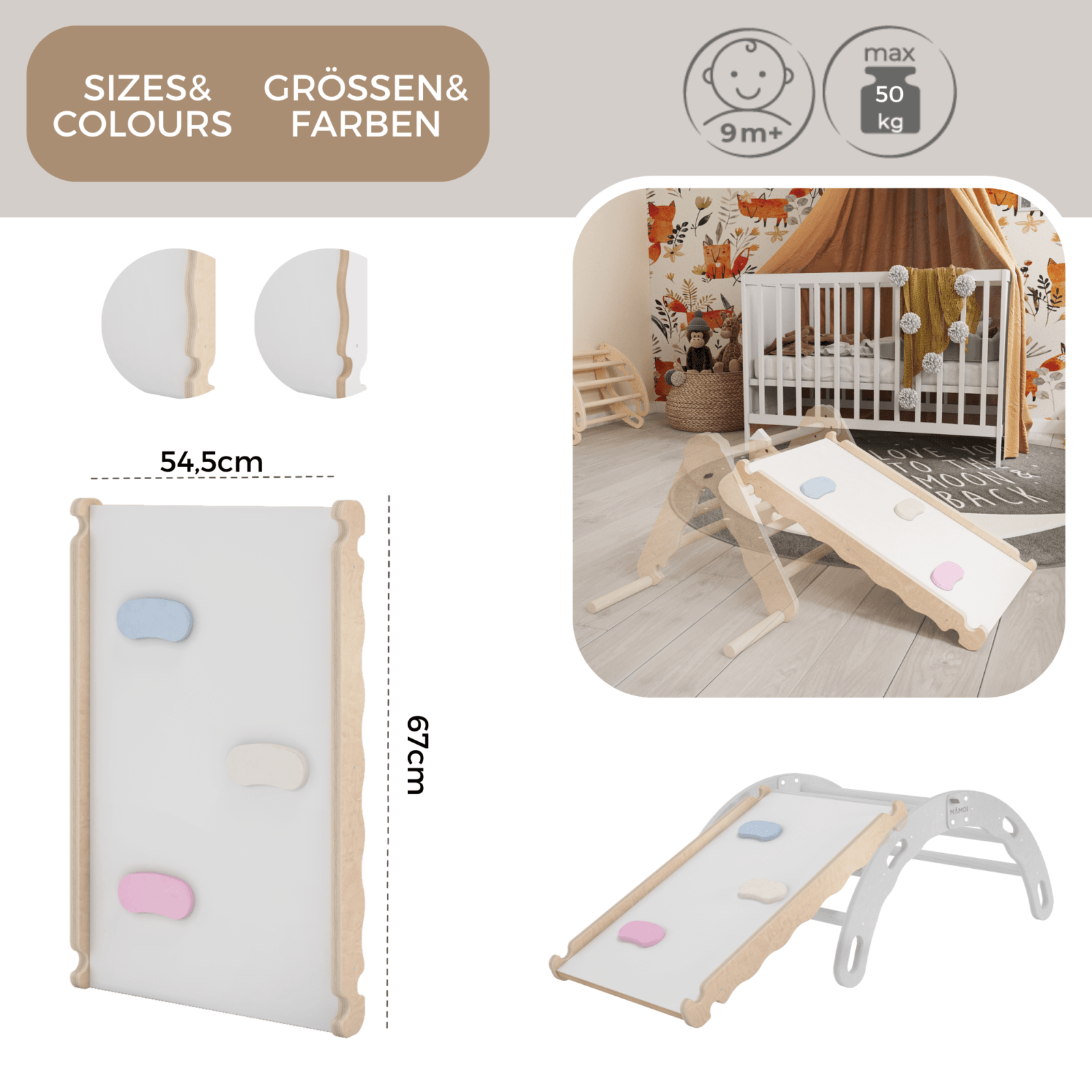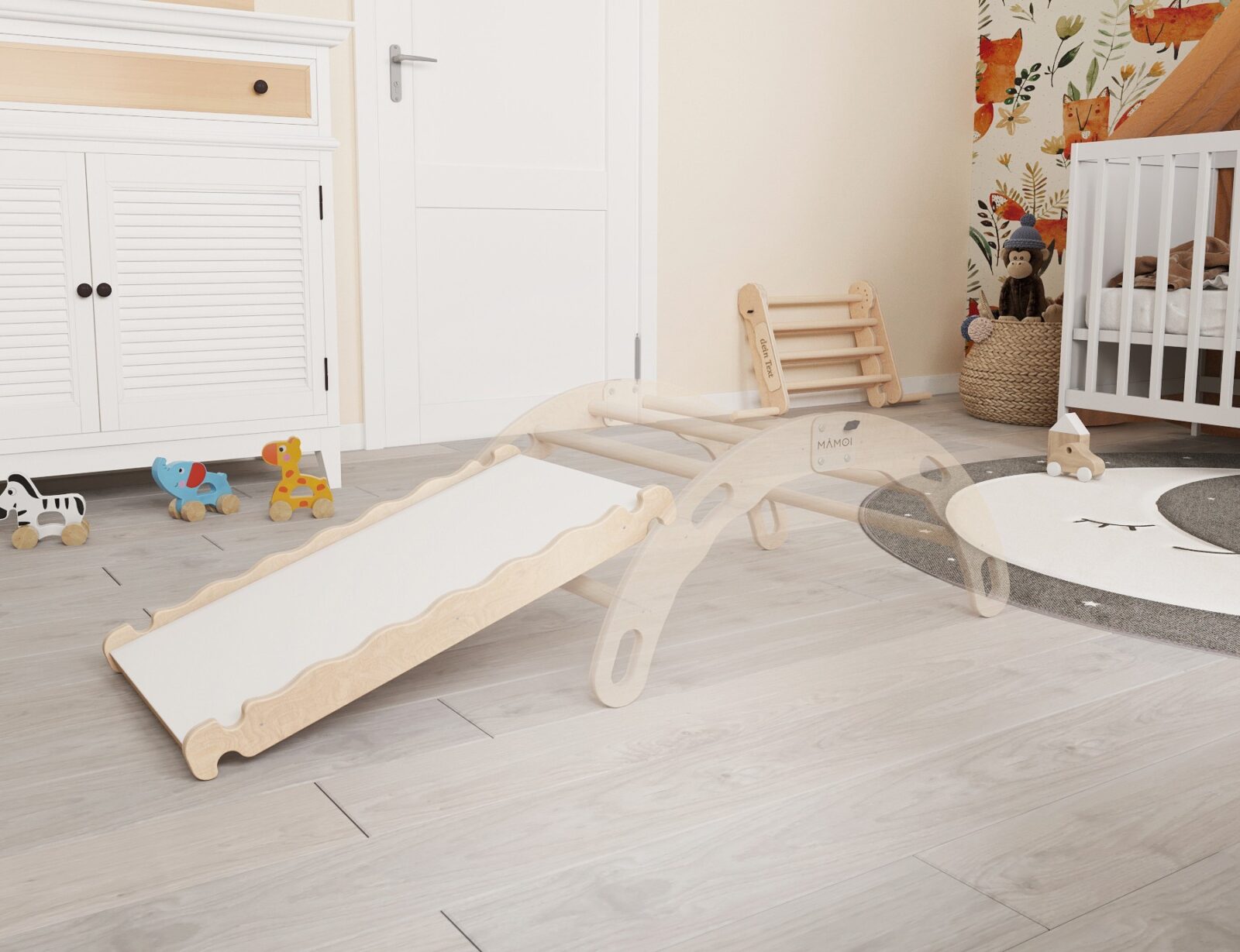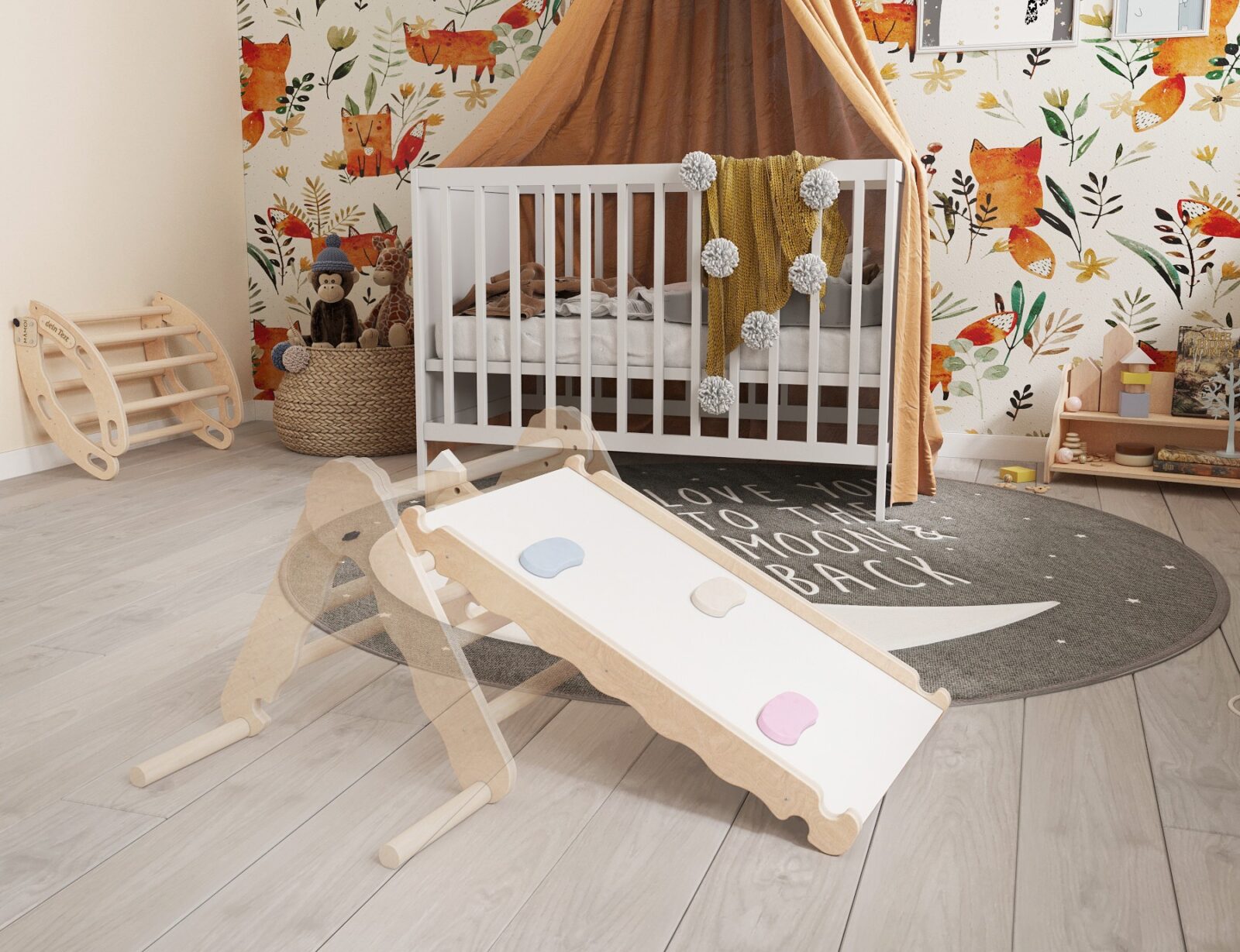 Toddler slide indoor is a universal element that can be used in various ways. The construction of our slide board kids allows to quickly connect it with climbing ladder or trapeze. All you have to do is hook the board on selected height using permanent drilling. The product is ready to use immediately after being taken out from package.
The kids slide is made from pine wood and high-quality plywood cut using CNC method. Thanks to this method, each edge is smooth and safe for child's hands. The indoor slide elements are connected with durable wing screws. The plywood board has two sides: one is smooth and the other is covered with rungs. Pine rungs glued to the board allow your child to climb and keep balance while playing. Both sides of baby slide have drilling for mounting. The board's edge is cut into a wave, which ensures stability while connecting the child's slide with other MAMOI toys.
Also known as: baby climbing frame, climbing frame accessories, garden slide, kids slides outdoor, outdoor slide, small slide, big slide, montessori toys 6 months, toddler slide outdoor, baby gym