MAMOI® Swing rope 50 kg | 2 x extension of swing rope with metal snap hood | 100% ECO natural rope with snap hook | Made in EU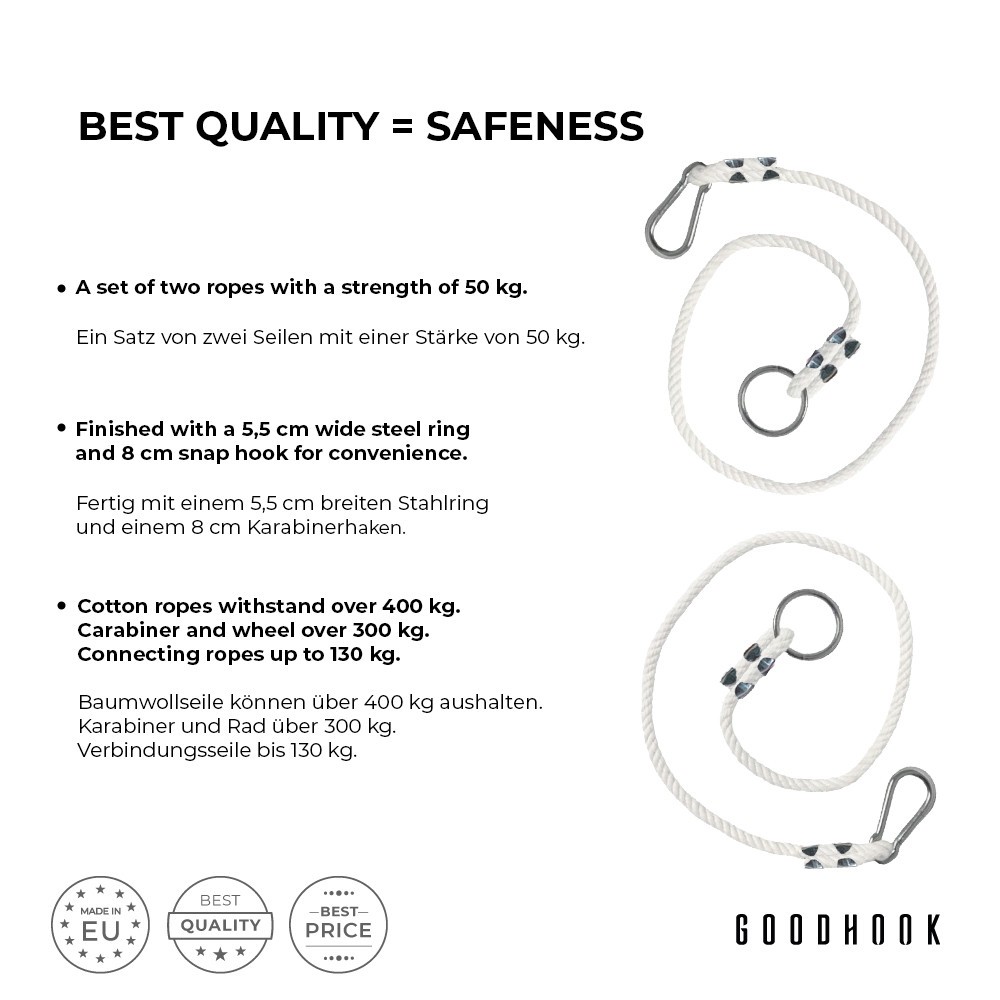 ✔ High-quality extension of swing rope is intended to provide a safe indoors extension for child swings, hammocks, hanging chairs, and many other products. The recommended maximum load of the product is 50 kg. The product meets the strict safety requirements, as well as EN and CE STANDARDS. All of the fasteners – rings, snap hooks, and metal locks – are exceptionally durable.
✔ The swing rope is made from natural cotton without use of hazardous chemicals. The material is completely biodegradable. Metal elements are exceptionally durable and more sustainable than plastic elements, which are the most often used substitute in other products. Limited use of plastics is also environment friendly.
✔ The product is ready for assembly. The set contains rope with snap hook, metal ring, and locks (2 pieces). 1 cm thick rope is 200 cm long, which allows you to suspend any type of swing in rooms with unusual dimensions. All metal elements are made from stainless steel.
✔ Suspended swing is made from rope with natural beige colour. Metal elements are silver grey. The modern and organic design ensures that the product will look good in any place. It is the perfect product for swings, toys, and wooden hammocks.
✔ 100% money back guarantee – at the highest quality refers not only to the products, but also to our customer service: If you do not fall in love with our product, we will refund your money.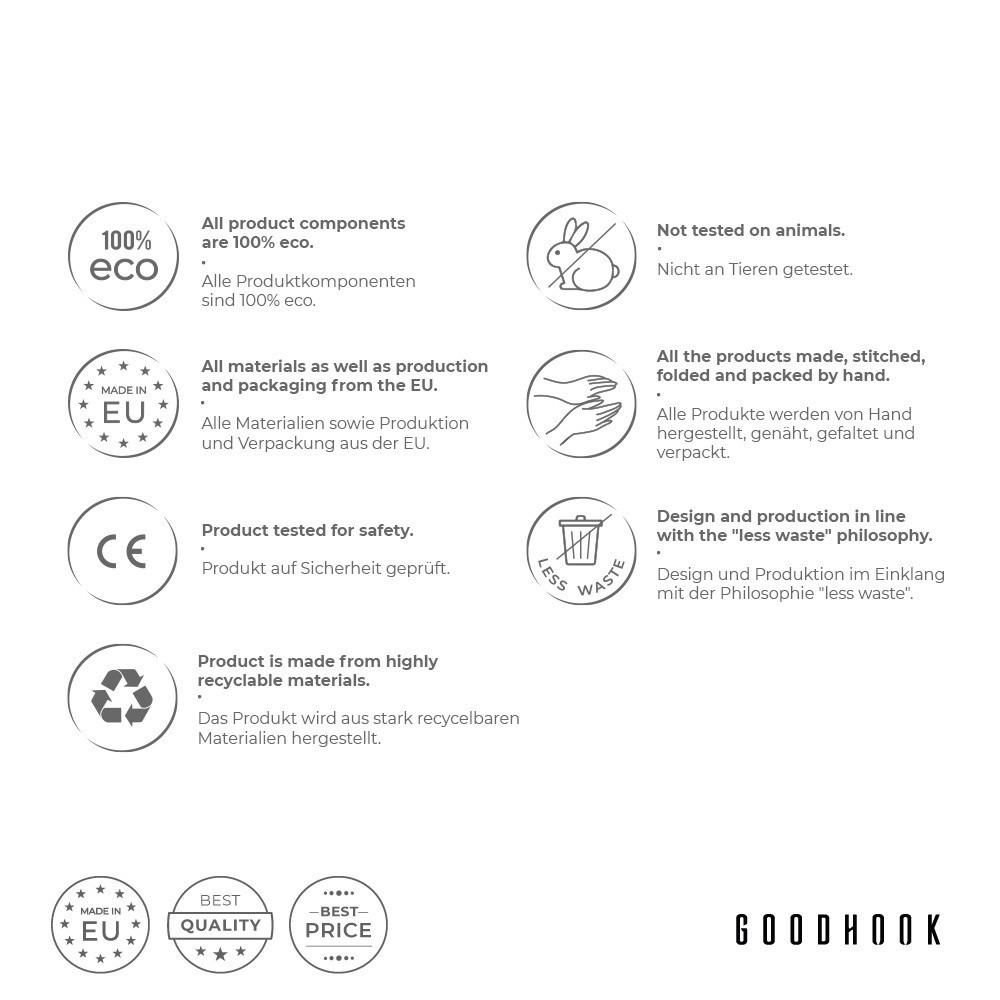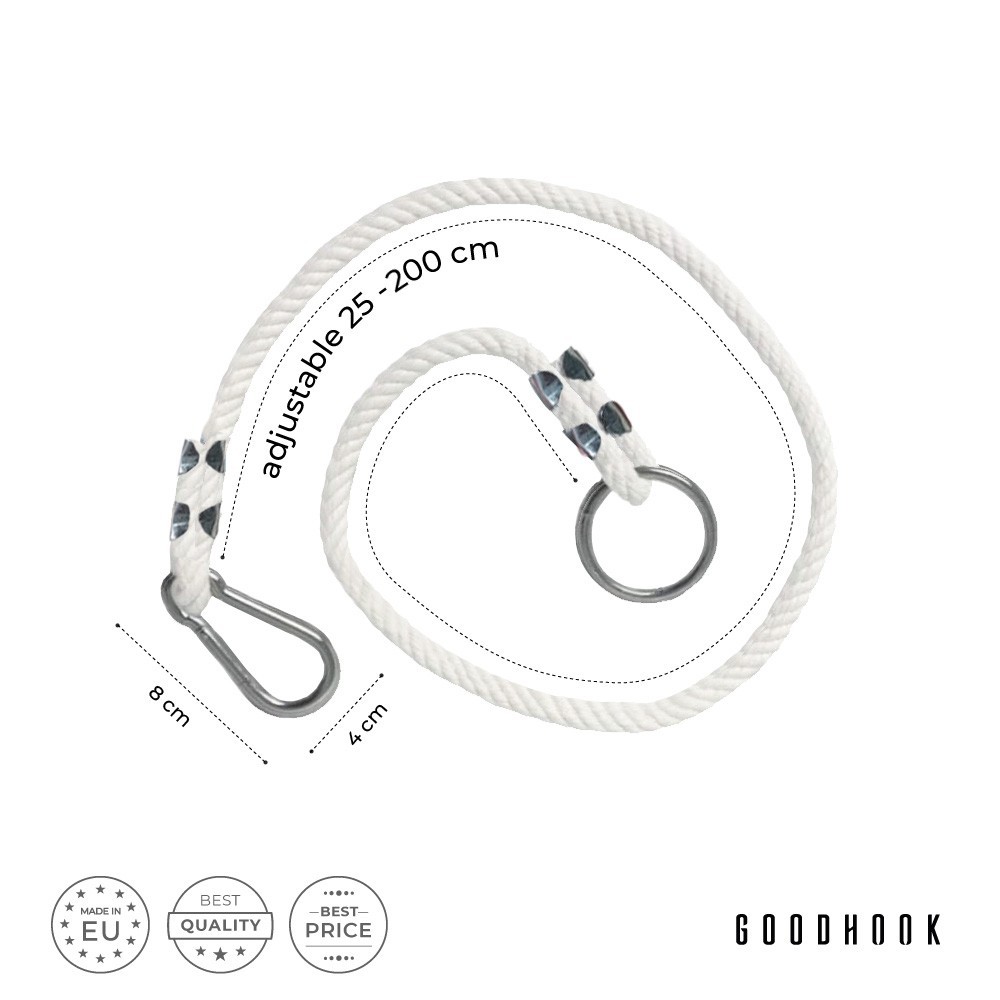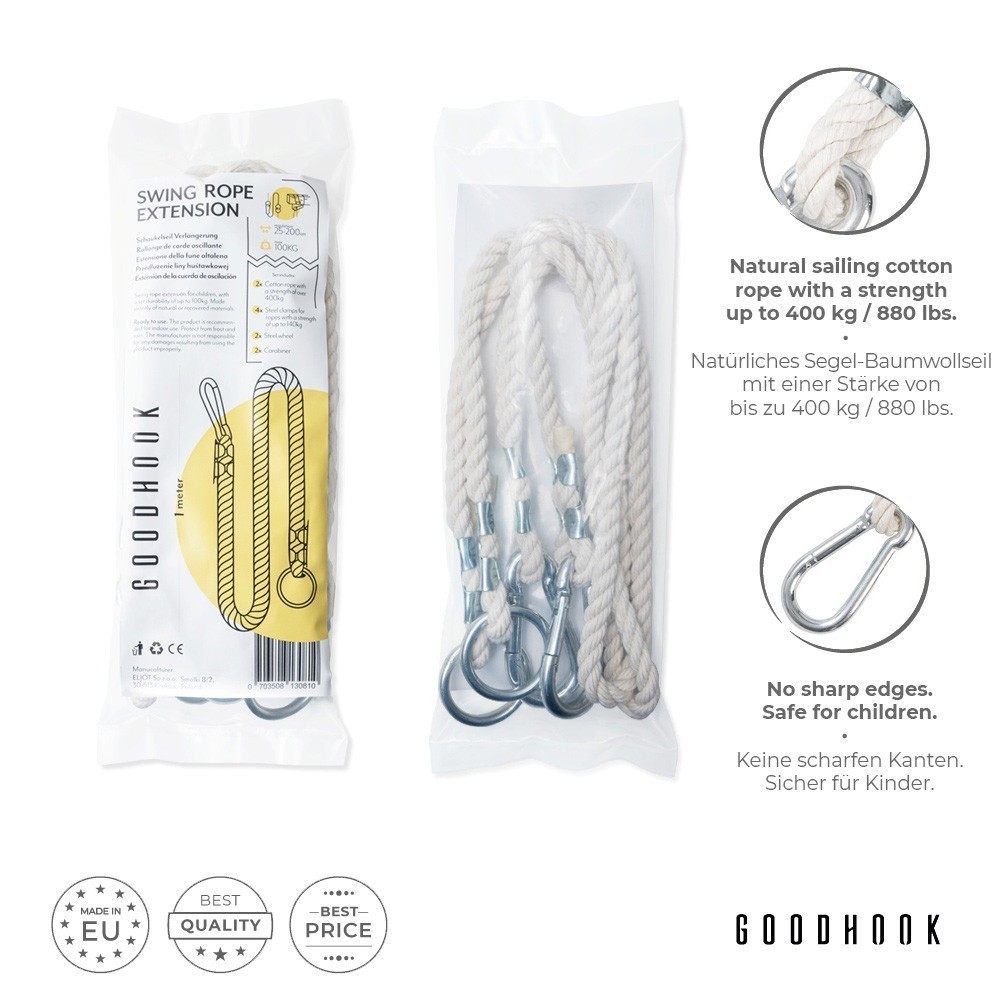 The MAMOI brand's main aim is to provide you with the highest quality products that meet European standards and thus are completely safe for you and your loved ones. We do not use any chemical preservatives during the production process and make our products out of natural and ecological materials only. Due to this, our products are completely safe and can be used even by the youngest ones.
The use of extension ropes enables you to obtain a more precise and desirable hanging height of various swings and seats in any room. The product is exceptionally easy to assemble. All you need to do is attach the rope by the snap hook. The product can also be used as a hook to help you mount any hanging product from MAMOI's offer, as balcony swing seats or other swings, hammocks, child swings, trapeze swings, child's seats, or nest swings.
The metal snap hooks are incredibly durable. Unlike parts made from plastics, our steel elements are not susceptible to cracks and deformations. Cotton rope extensions look minimalistic and natural, which makes them unnoticeable. The product will fit any room regardless of its design, style, and colour.
Metal elements: ring, snap hook, and lock
Colour: natural
Rope diameter: 1 cm
Rope length: 200 cm
Recommended maximum load of the product is 50 kg
Purpose: INDOOR
The set contains 2 pieces
The rope with swing snap hook is suitable for indoor use with the products like: swing for children, baby seat, nest swing, wooden swing, trapeze swing, hammock
Also know as:
swing rope replacement
rope for swings
swing rope kit
swing hooks for children's swing
swing hooks