MAMOI® Baby gymnastics and play mat light grey, Floor matt for baby gym, Activity soft playmats for toddlers and kids, Toddler playmat, Play mats from birth -6 months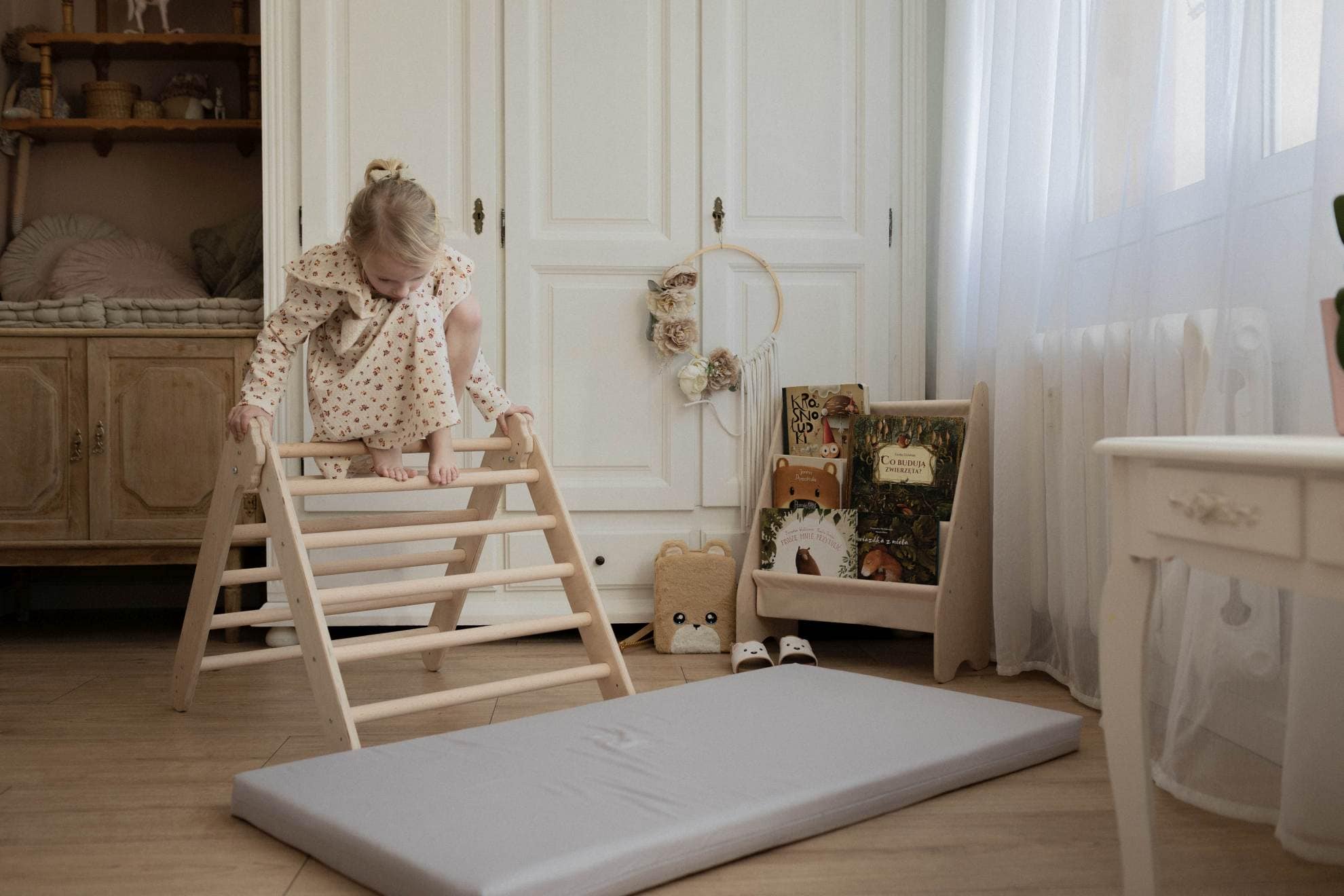 ✔ The baby play mat for wall bars allows the child to have more stability while playing. Soft filling cushions the body well. Made of cotton. The gymnastics mat meets the strict safety requirements of EN and CE .
✔ The gym mat is made of cotton and elastic upholstery stuffing. The play mat is 6 cm thick and its cover is zipped. All materials used in the production are durable and safe for children.
✔ The play matt baby is ready to use. Our floor mat can be placed under a climbing ladder. Its thick filling provides excellent shock absorption and the fabric protects well from slipping during play. It is also easy to keep it clean. The size of our playmat is 66×120 cm so it is suitable for children of all ages.
✔ The shock absorbing baby mat in light grey will fit into any child's room. Children can use it while climbing the ladder, exercising or jumping. The baby floor mats is the perfect addition to the MAMOI climbing ladders.
✔ The baby activity mat can be used outdoors, but should be stored in a dry and clean place. Due to the natural materials, it must not be exposed to adverse weather conditions such as rain or snow. The manufacturer is not responsible for non-compliance with the storage conditions of the toy instructions.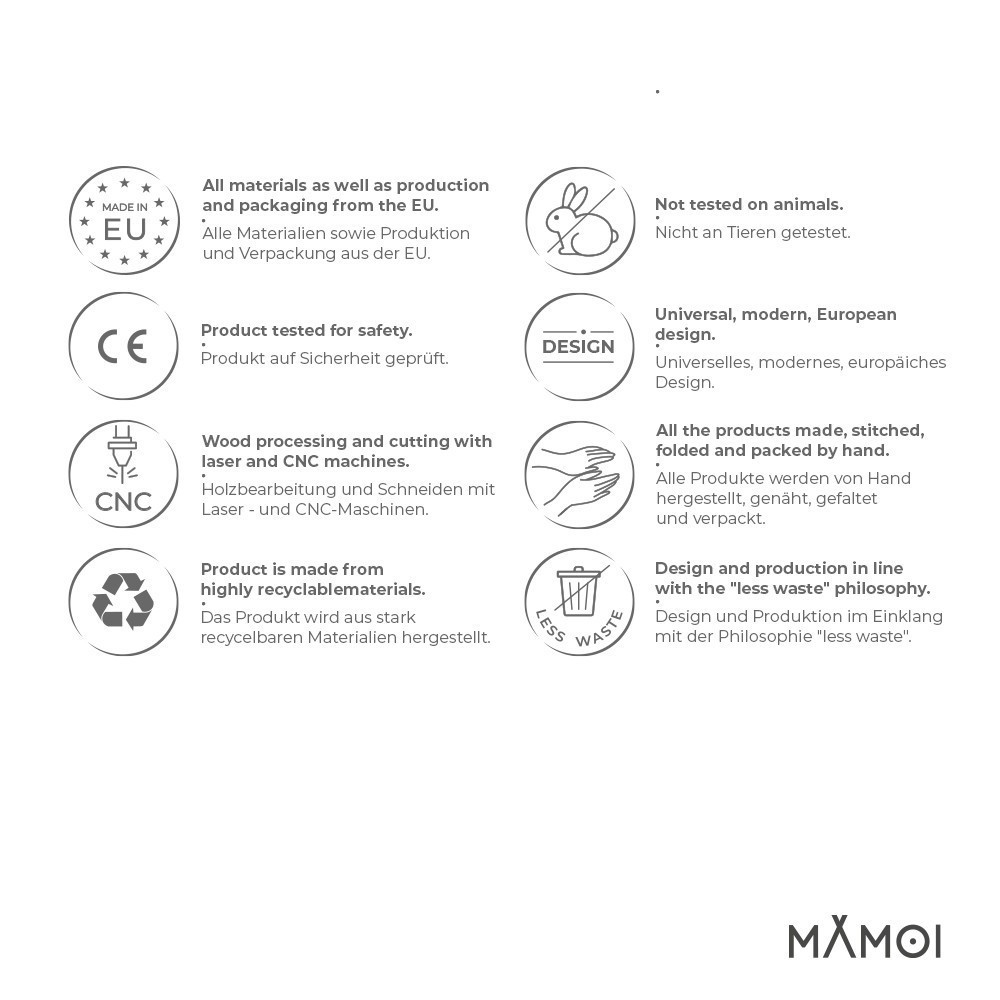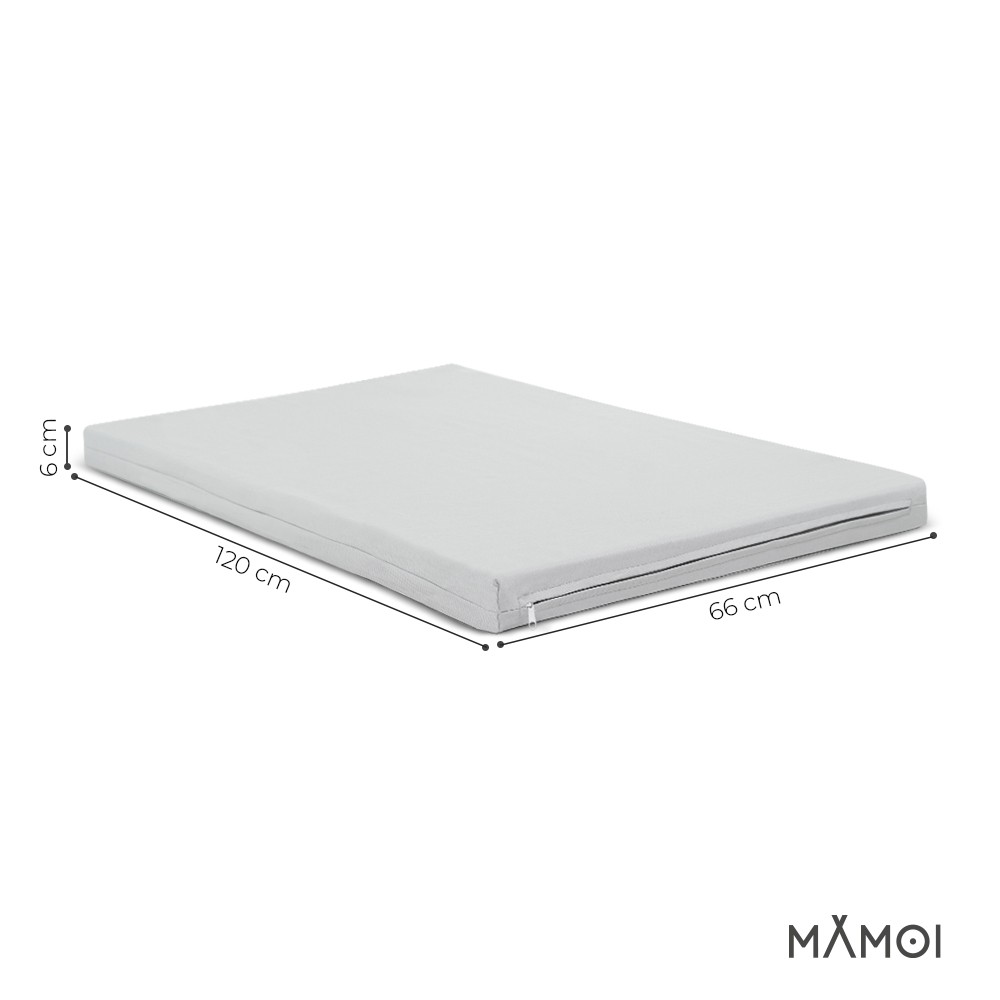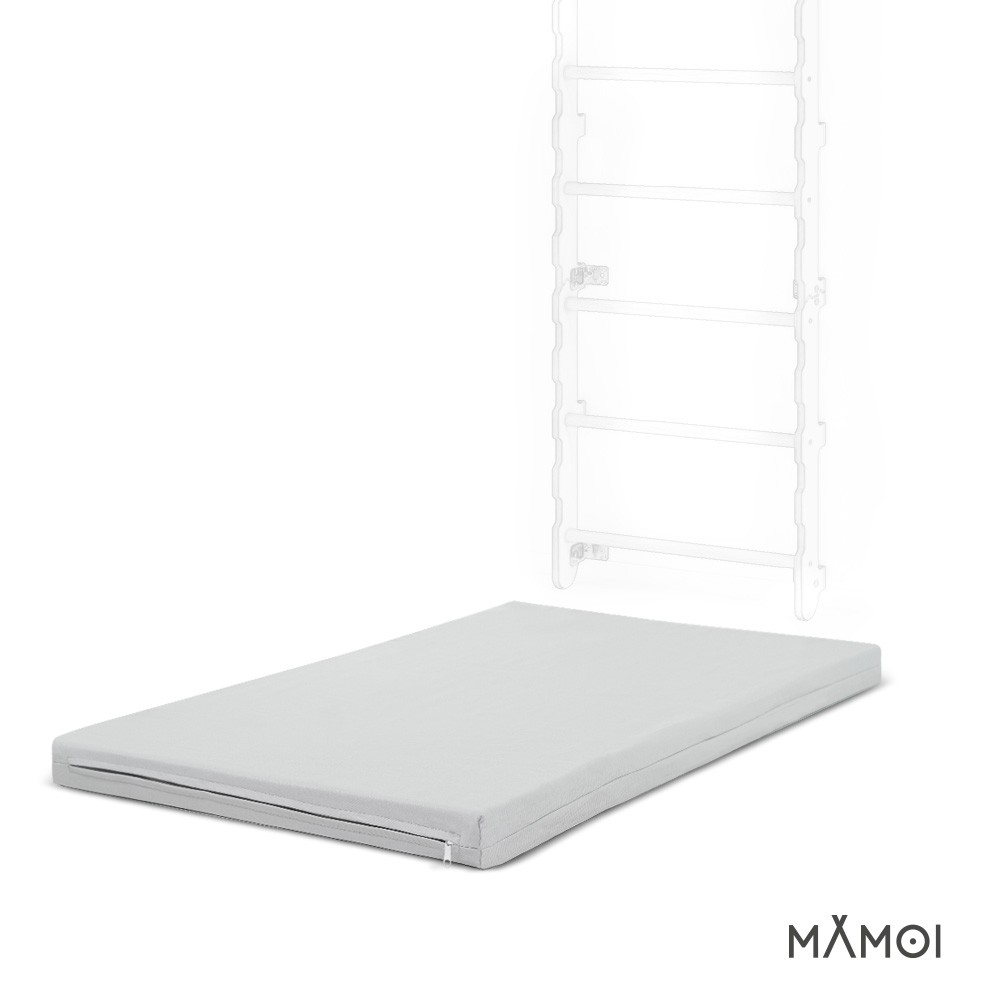 MAMOI kids floor mats for wall bars helps to keep your child more stable while playing. Thick stuffing perfectly cushions and the material protects well against slipping. Our baby floor mat can be easily used in any child's room. The soft play mats are designed to support your child while climbing the ladder, exercising and jumping. The baby gym mat is a universal element to complement the MAMOI climbing ladders.
The baby gym play mat for swedish wall is made of cotton and elastic upholstery stuffing. It is 6 cm thick. The material is easy to clean. The cover is zipped, so you can remove it when needed. The materials used in production are durable and therefore safe for children. Our product fulfils all the strict safety requirements defined by EN and CE marking.
The size of the play mat baby is 66×120 cm. It can be used by children of all ages.
Also know as: baby play gym, baby play mats for floor from birth, baby gym play mat 0-6months, kids play mats for floor, toddler play mat