MAMOI® Trapeze bar baby swing, Indoor gymnastic rings, Monkey bars gorilla gym, Gymnastics pull up equipment for kids, Olympic rings and swings for calisthenics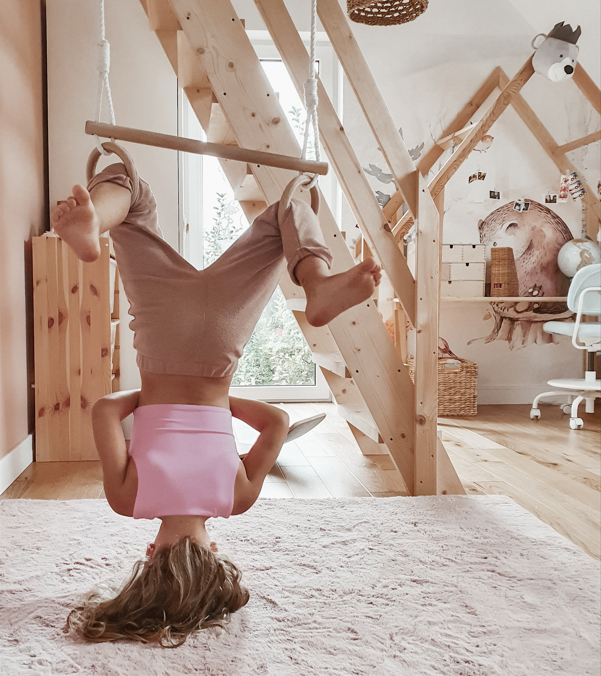 ✔ NATURAL: The MAMOI brand gymnastic rings with height adjustment is the first rocker training toy for children and adults 100% made of natural materials and designed and manufactured in the EU. The gym rings are made of PINE AND BEECHWOOD. The kids gymnastics equipment is intended for children over 3 years. The gymnastics rings help to develop deep muscle tissue and perfectly improves general physical fitness.
✔ TESTED AND SAFE: The 2-in-1 olympic rings is the only product 100% manufactured in the EU that is fully adjusted to the strict safety requirements, as well as the EN AND CE STANDARDS. It can be used by children and adults weighing up to 50 kg. Calisthenics rings are one of the biggest toys of their kind. It is also the only product which thickness is adjusted to the children hands size.
✔ UNIVERSAL: The pull up rings has ADJUSTABLE ROPE LENGTH, which allows it to be installed on doorframes, ceilings, or a tree. The product allows to develop and train arms, abdomen, and body muscles.
✔ THOUGHTFUL: The dimensions of baby swing allow for its use by children and adults. Handles have load bearing capacity up to 50 kg, trapeze's load bearing capacity exceeds 160 kg, and adjustable ECO cotton rope's load bearing capacity exceeds 400 kg. All this ensures full safety and the highest quality of the product. Due to the adjustable rope the indoor swing for kids can be installed on a tree branch or doorframe at a height of 140–220 cm.
✔ The trapeze bar with rings can be used outdoors, but should be stored in a dry and clean place. Due to the natural materials, it must not be exposed to adverse weather conditions such as rain or snow. The manufacturer is not responsible for non-compliance with the storage conditions of the toy instructions.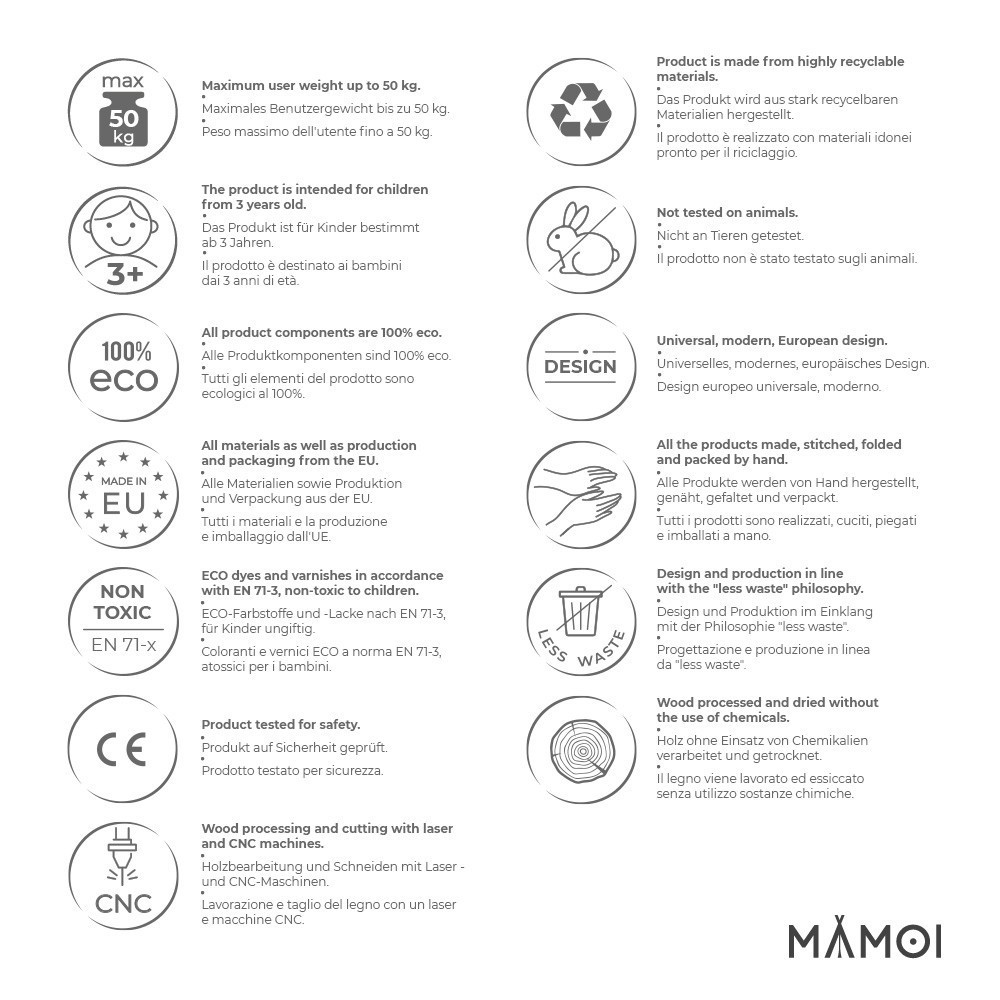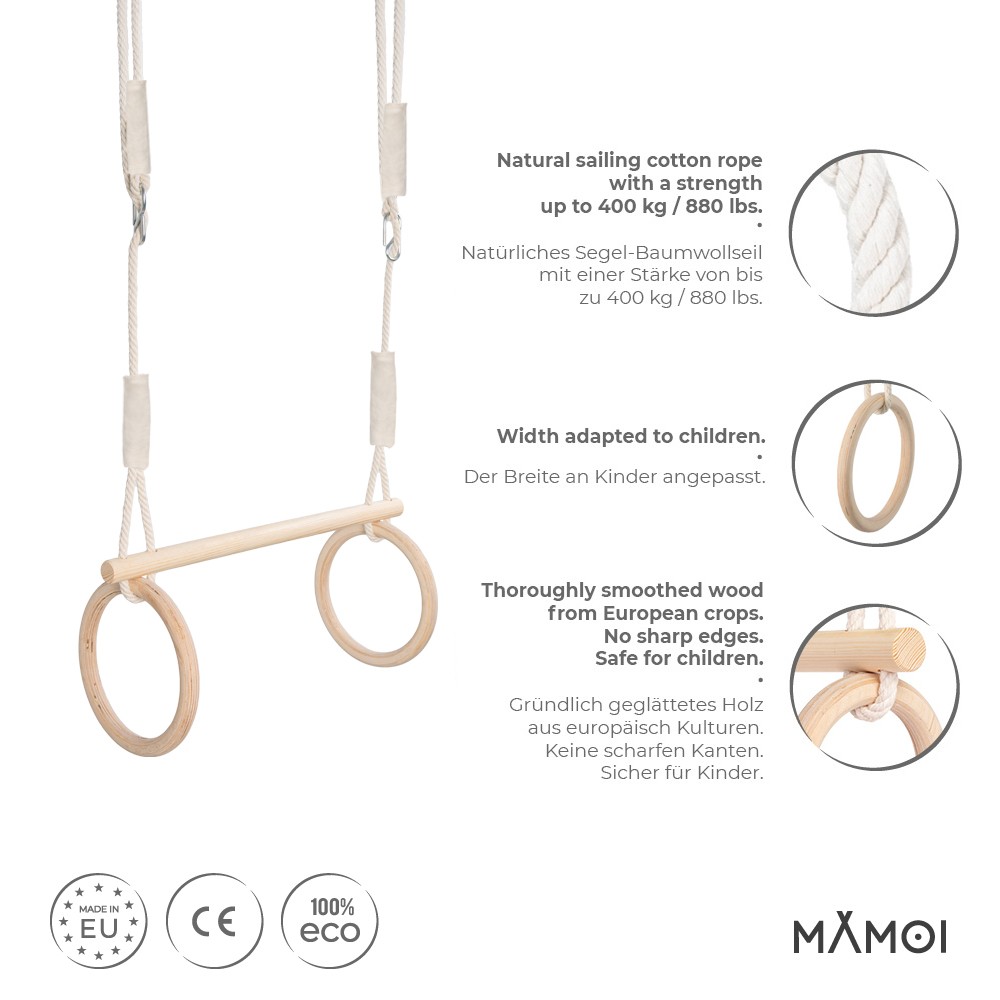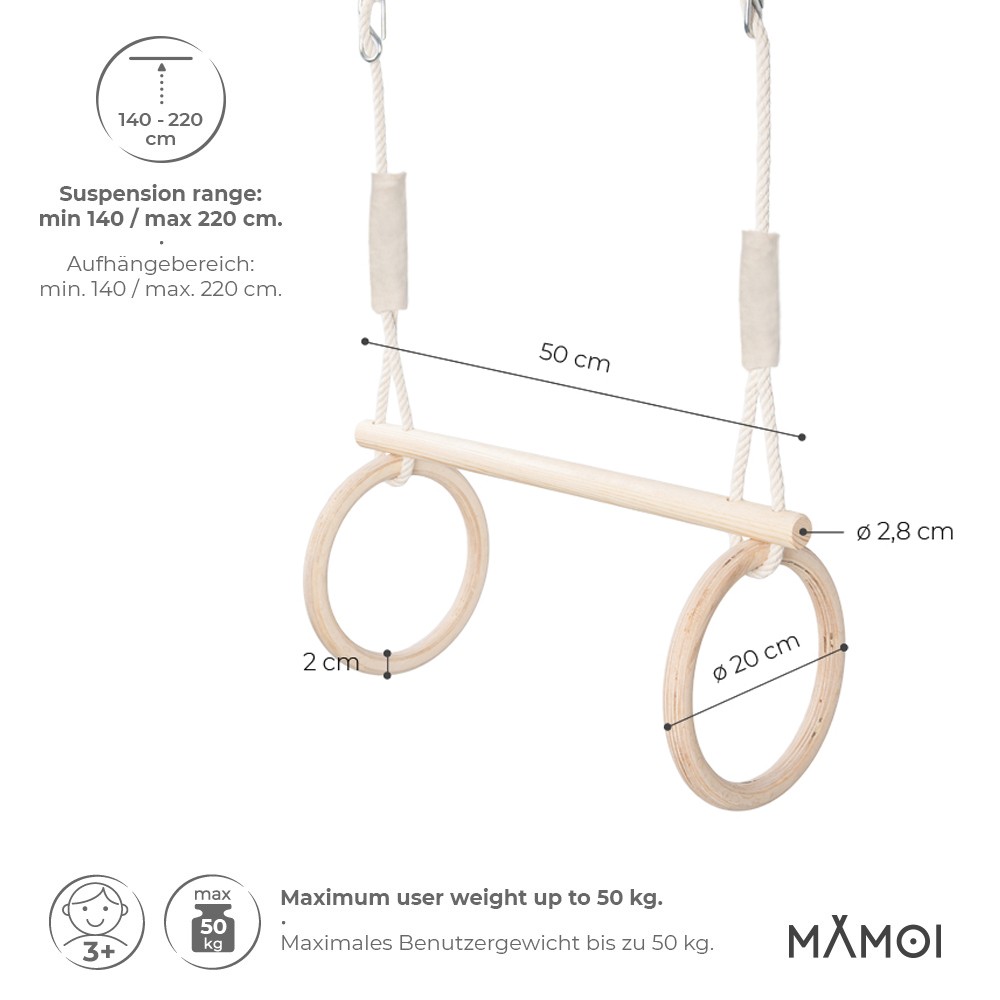 This product is not compatible with MAMOI climbing products! Compatible products available only in MAMOI sets!
A significant advantage of gymnastic trapeze for the garden over children's gymnastics rings is the crossbar, which prevents the rings from spreading too much, leading to shoulder damage. In addition, we also recommend a set of hooks from GHOOK that will help you install the set or a GHOOK harness with bark protection if you wish to mount the set on a tree.
Size of MAMOI gymnastic rings:
Bar length: 50 cm
crossbar diameter: 2,8 cm
Handle: 2 cm x 14 cm
The adjustable ropes allow the product to be mounted at the height of 140-220 cm.
The product is suitable for indoor and outdoor use.
Also know as: gymnastics equipment for home girls, baby swings, monkey bars, gorilla gym, gorilla gym kids indoor, gymnastic rings with straps, childrens swings, trapeze bar, trapeze swing, trapeze bar, trapeze swing, trapeze bar