MAMOI® Wooden balance board for kids, Rocker seesaw, Baby balancing games, Toddler balance game, Wobble board, Play equipment for children, montessori sensory toys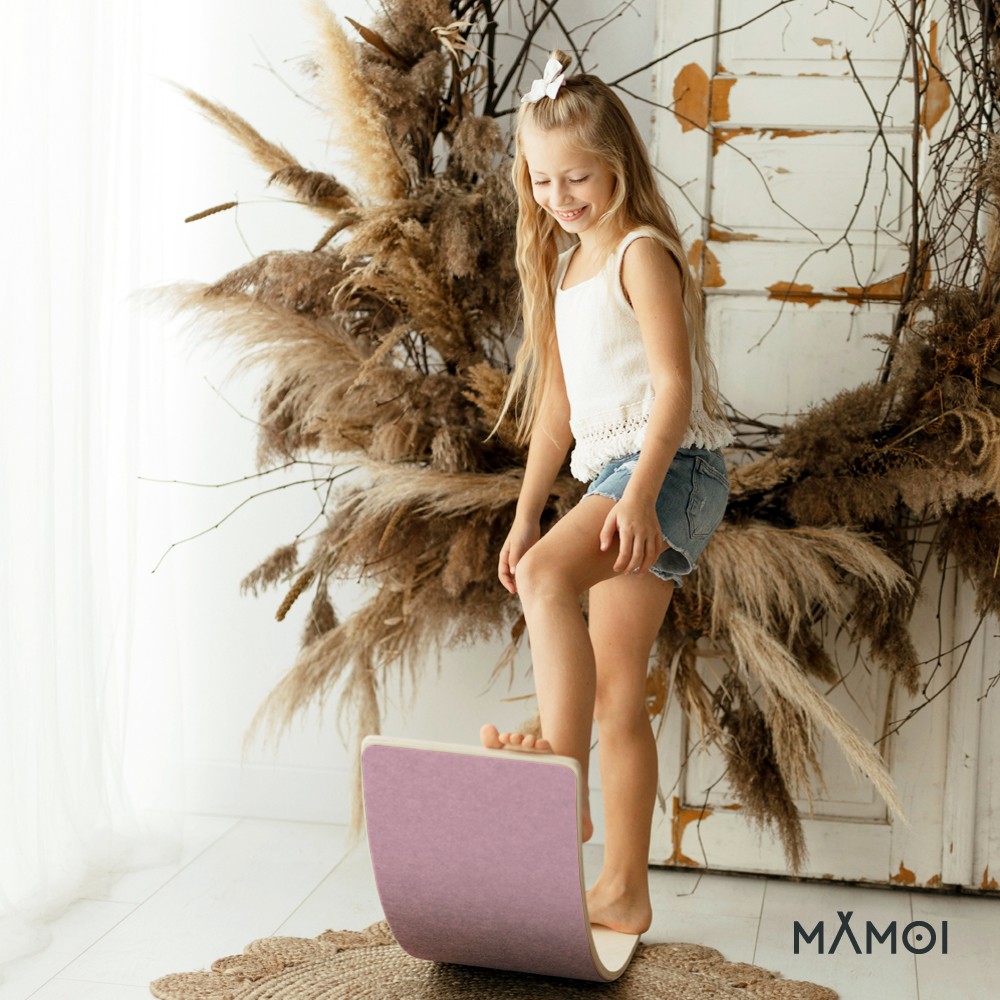 ✔ Simple and modern design of the balance board kids makes the game safe and at the same time allows to train the muscles and sense of balance. The plywood is very durable and resistant to cracks and mechanical damage. The wobble board kids can take loads of up to 100 kg and is therefore suitable for children of all ages, from 6 months.
✔ No harmful substances are used in the production of the wooden balance board. High-quality plywood is completely safe for your child – it is not toxic, allergenic or harmful to the environment.
✔ The balance board toddler is correctly bent so that it does not lose its shape or straighten. The edges of the kids seesaw are precisely cut and smooth. The rocker board is ready to use and easy to keep clean. A toy is suitable for indoor use.
✔ The combination of simple shape and modern design makes the seesaw for children fit into the interior of any room – children's room, playroom and living room. The wooden balance board kids is in the shade of natural, light wood and is completed with a layer of pink felt. There is an aesthetic label with the brand name on the bottom.
✔ The product can be used outdoors, but should be stored in a dry and clean place. Due to the natural materials, it must not be exposed to adverse weather conditions such as rain or snow. The manufacturer is not responsible for non-compliance with the storage conditions of the toy instructions.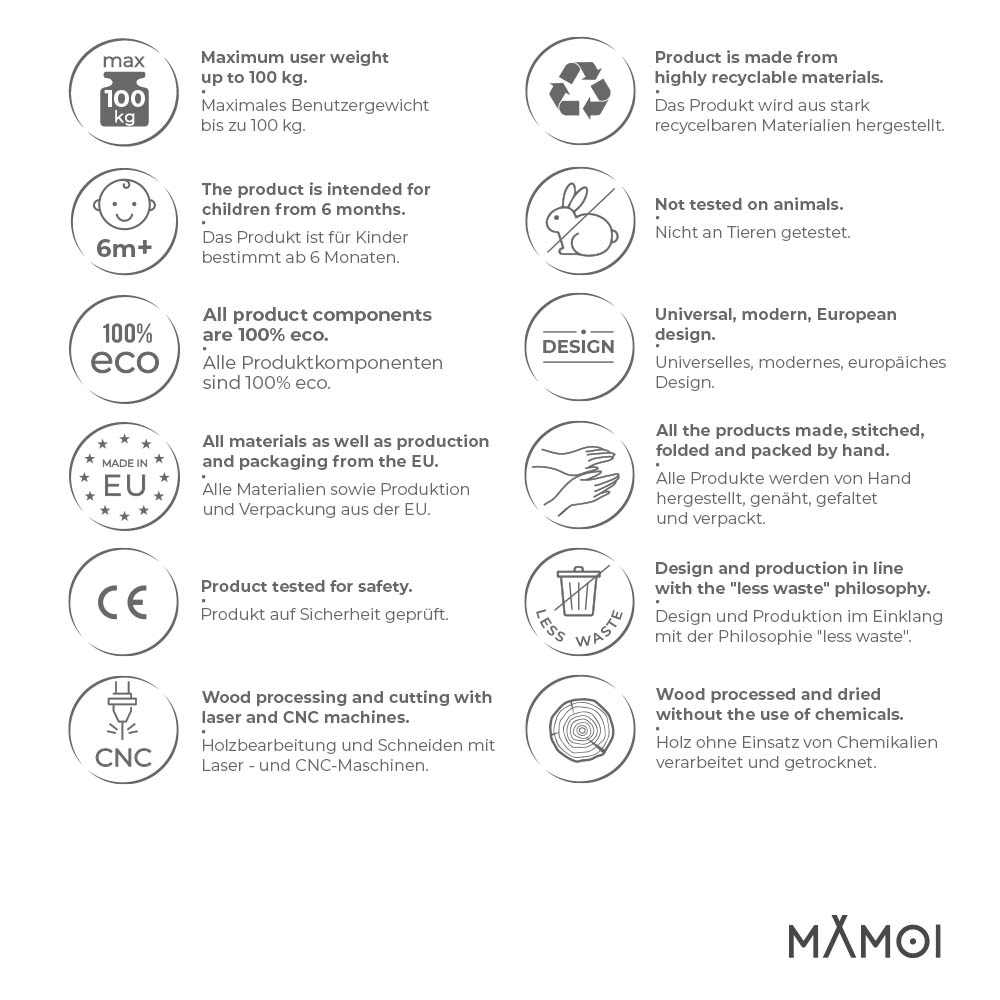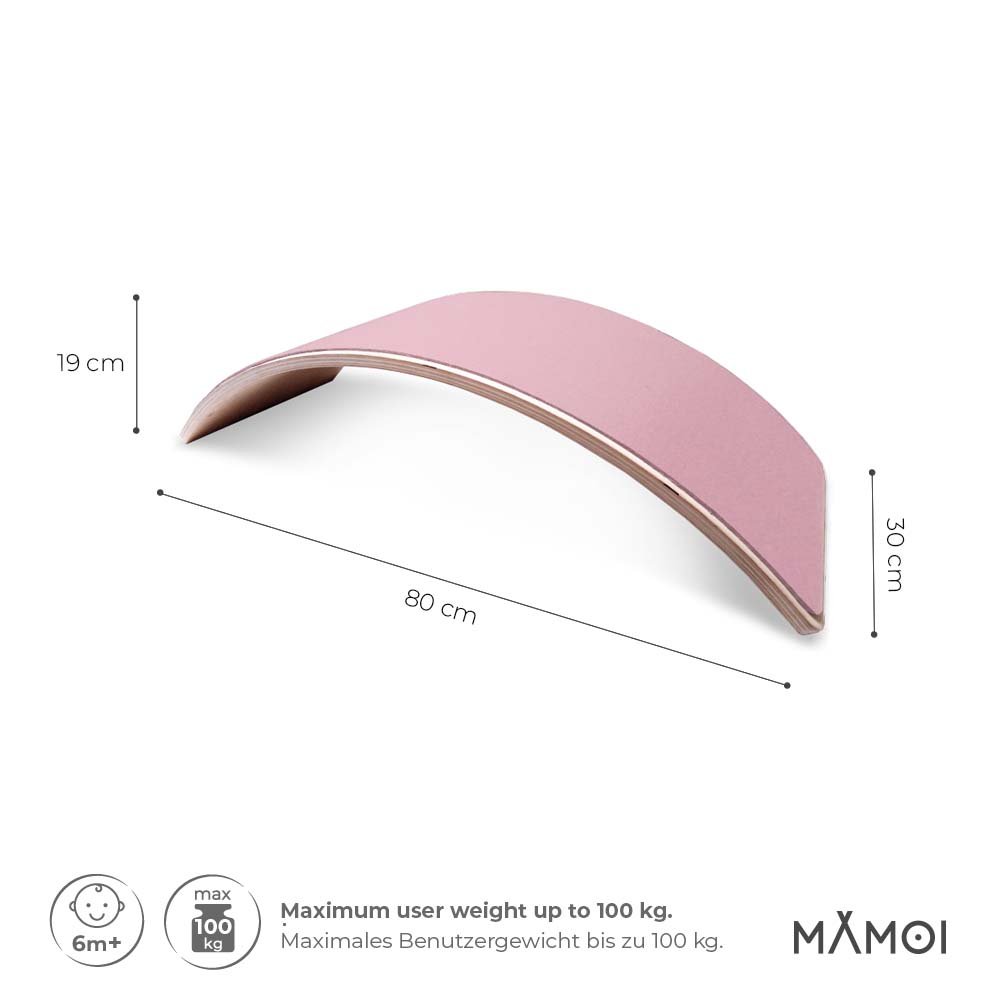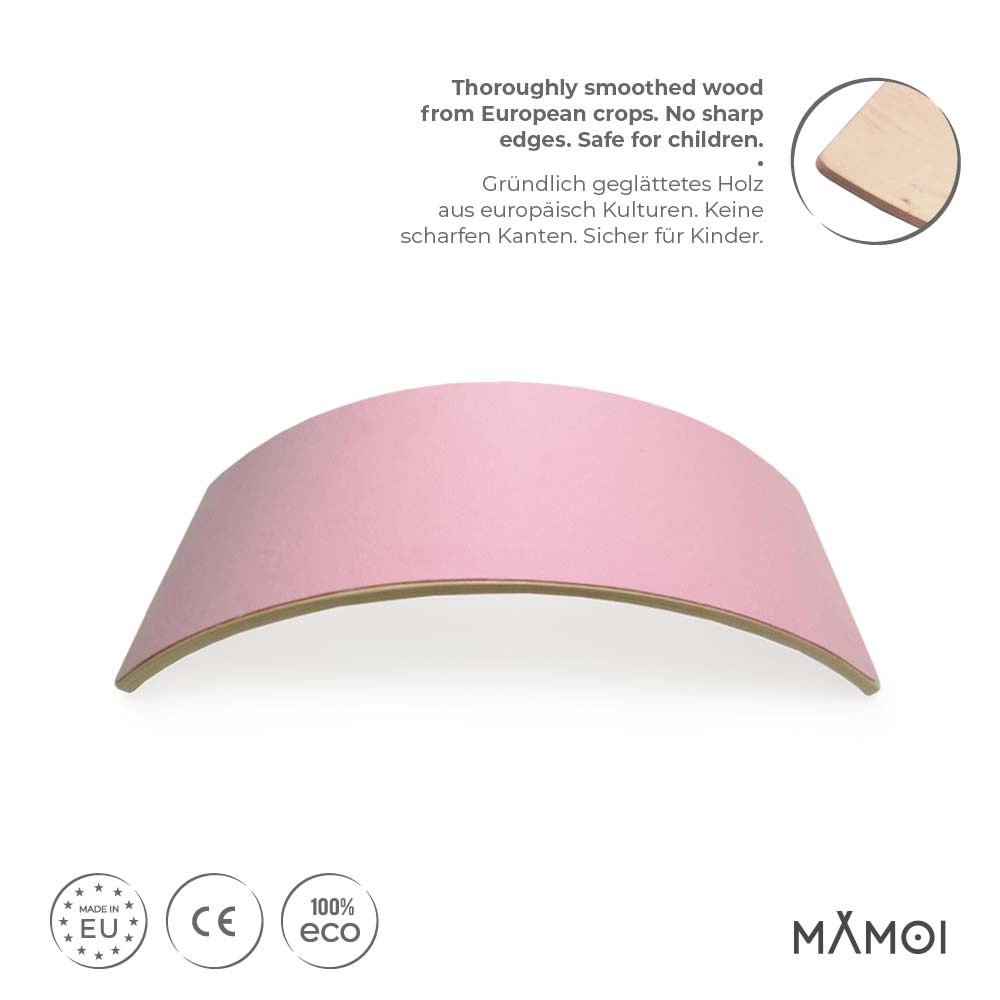 The combination of modern design and functionality: The MAMOI balancing games for kids guarantees hours of fun and excellent support for your child's developing muscles. The wobble toys baby is also suitable for playing with toddlers over 6 months. The child can lie, sit or stand comfortably on the board and trains the sense of balance. The board can be loaded up to 100 kg. This product is a wonderful gift idea!
The kids balance board is made of strong, high-quality 18 mm plywood. The balance board is made in Scandinavian style – the board has a natural finish of pine wood. Modern design fits to the interior of the nursery, but it also looks good in other rooms of your house. The balance boards are ready to use immediately. Wood can be cleaned with a slightly moistened cloth.
Also know as: balance game, balance toys, wobble board kids wooden, outdoor play equipment for children, montessori sensory toys