We hope you will love our products
as much as we do
Materials used in production
In our store you will find the highest quality products, made of european certified beech and pine wood, oiled with safe and natural preparations, neutral for humans. Wooden elements are machine-cut and hand-finished. We want to make sure that no element has a defect and meets high safety standards. For swings we use only natural ropes. All material elements are sewn from dense and durable cotton with no artificial colouring.
Bestsellers
People all over the world love these products
Only one production process is mechanical. We use the highest quality equipment in it.
Most of the work on the product is done by hand to ensure that it will meet our quality standards. Due to manual work, this process takes the most time.
At this stage we put our products together and complete orders.
When everything is ready, there is nothing left to do but deliver the product you have purchased. Our shipping includes several countries from two continents.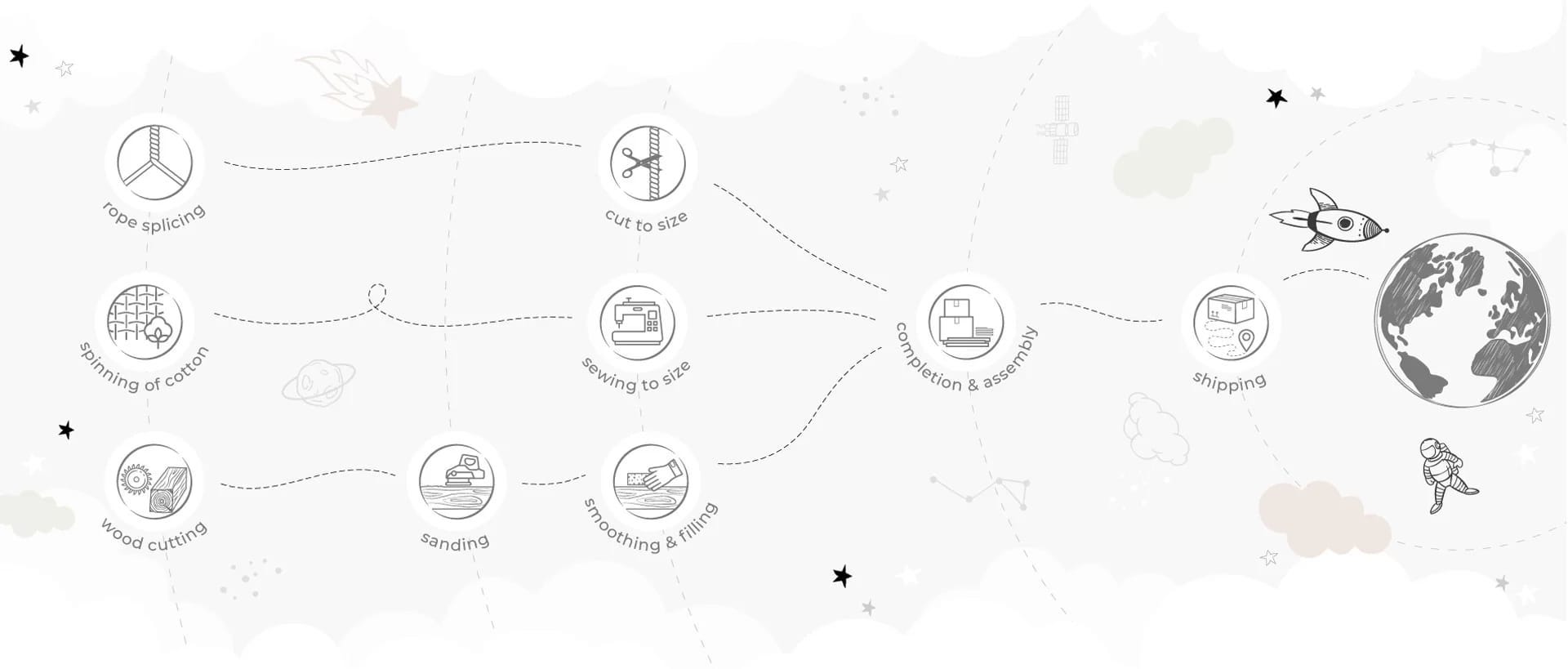 Select your country
Austria
Belgium
Bulgaria
Croatia
Czech Republic
Denmark
Estonia
Finland
France
Germany
Greece
Hungary
Ireland
Italy
Latvia
Lithuania
Luxembourg
Netherlands
Poland
Portugal
Romania
Slovakia
Slovenia
Spain
Sweden
United Kingdom (UK)