MAMOI® Balance Board for children | Balancing Kids seesaw for children modern design | Sustainable Balance Board Sport made of plywood | 100% ECO | Made in EU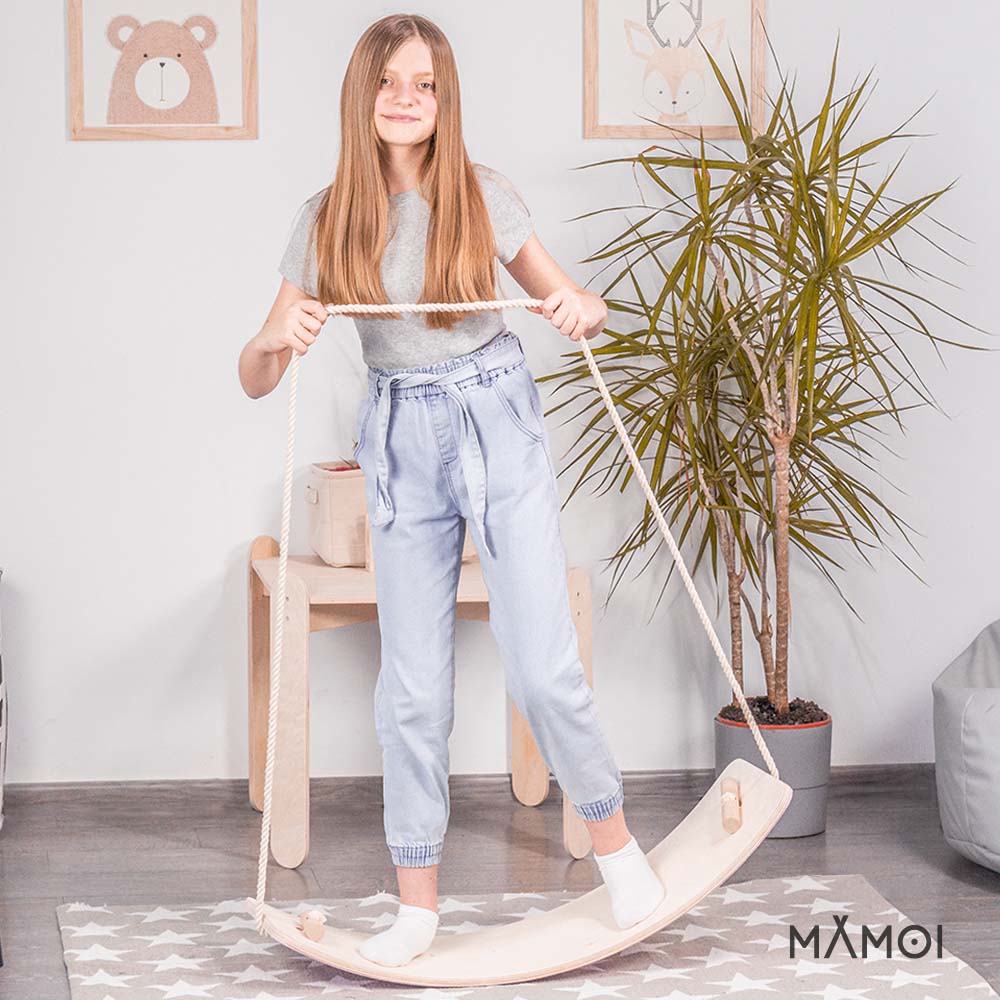 ✔ The balance board kids is a unique product that is a lot of fun and trains the development of your child's muscles. Our wobble board kids variant with rope offers even more fun and expands the possible uses of the balance board. The attached ropes help to keep balance and can also help to swing. They certainly make the use of the board more entertaining for children and bring your child a lot of fun.
✔ The wooden balance board is made of high quality plywood and cotton rope. All materials used in the production of our product are ecological and safe for your child and the environment. No harmful substances are used in the production of the seesaw for children.
✔ The dimension of the balance board toddler is 85 x 30 x 17 cm and the total length of the rope is 250 cm. The rocker board with rope is suitable for children from 3 years. The maximum load is 100 kg. The kids seesaw is ready for use immediately, no additional assembly is required.
✔ The minimalist design of the seesaw for children matches any interior design. Wood is a universal raw material that fits in both a boy's and a girl's room. The wooden balance board kids is not only a great toy, but also an interesting design element that will interest any child and encourage them to play.
✔ The product can be used outdoors, but should be stored in a dry and clean place. Due to the natural materials, it must not be exposed to adverse weather conditions such as rain or snow. The manufacturer is not responsible for non-compliance with the storage conditions of the toy instructions.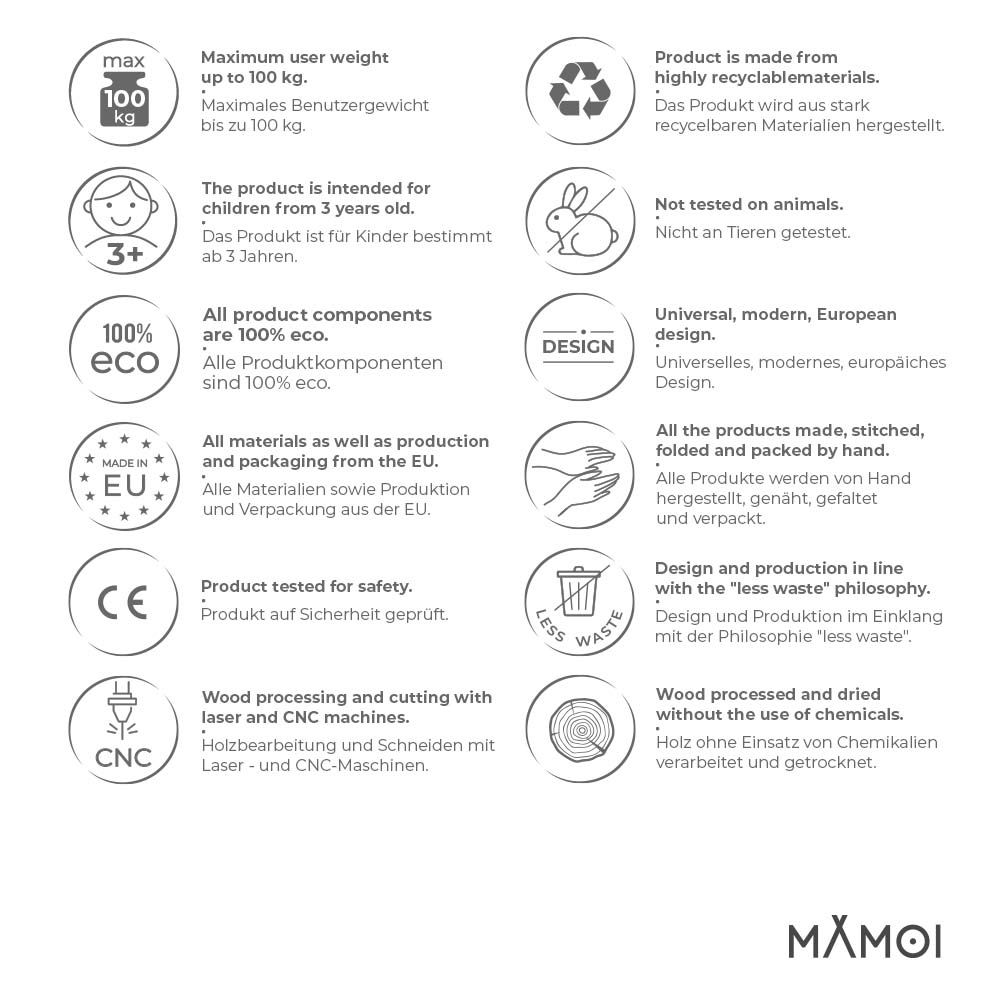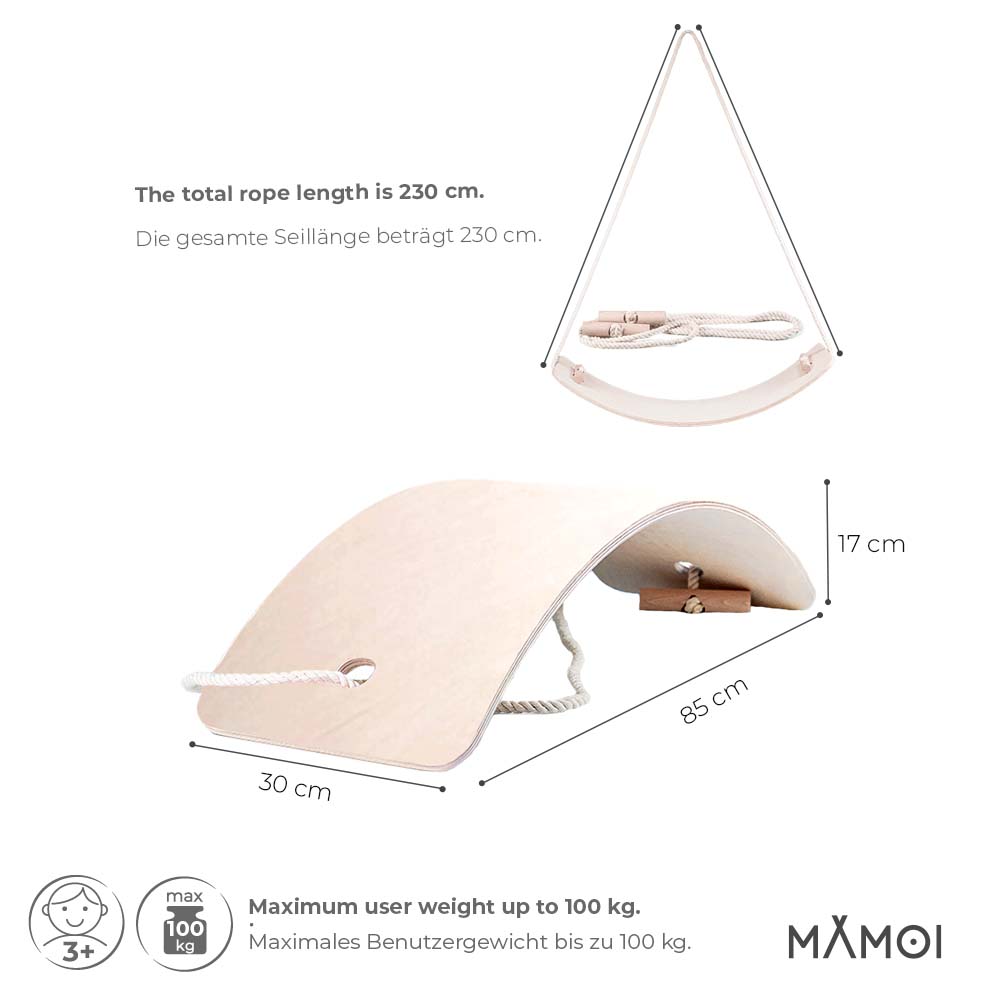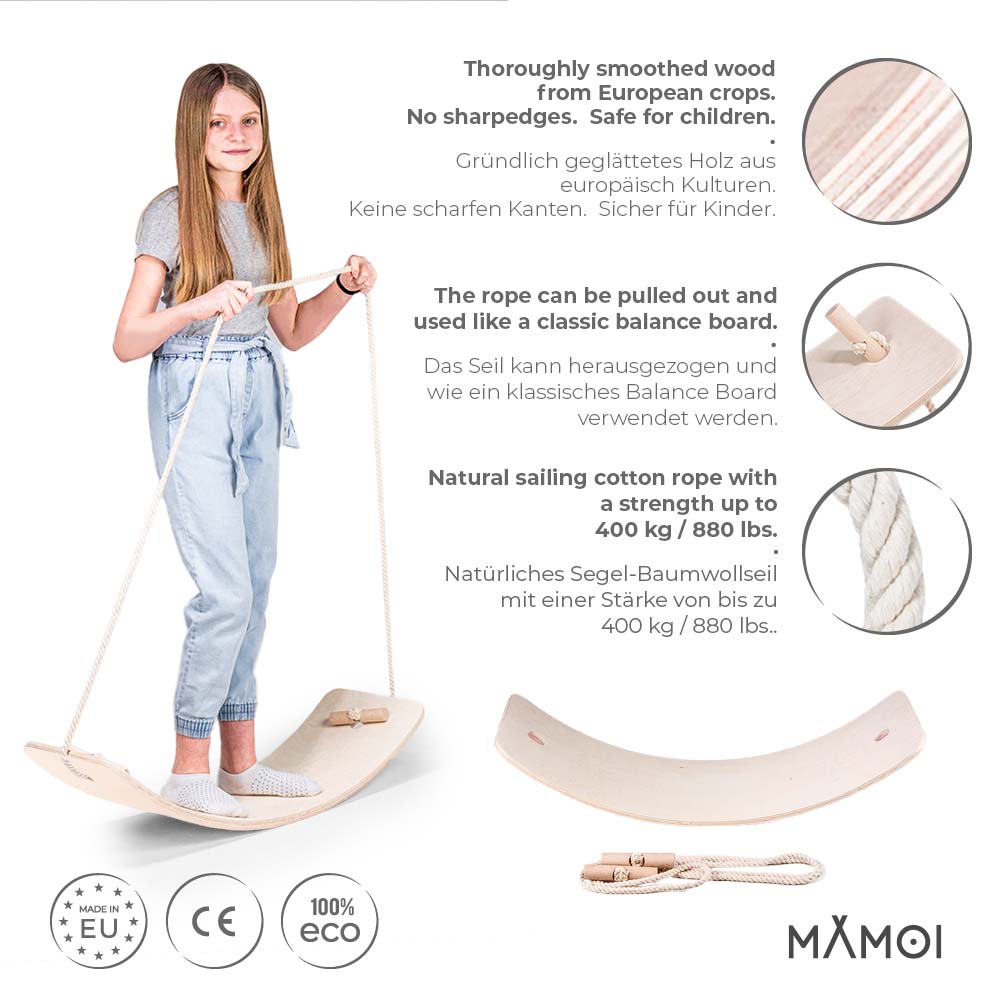 The balancing games for kids is an interesting product that can be used as a normal wobble toys baby, and after attaching the ropes you can vary the fun in many ways. The ropes included in the set have rods at the ends to prevent the ropes from slipping out of the holes in the balance board. The ropes can be used to swing on the balance board or to support balance. The kids balance board is intended for children over 3 years and the maximum load is 100 kg.
The modern design suits the interior of any toddler's room, but also looks good in other rooms of your home. The balance board is ready for immediate use. The balance boards are made of high-quality plywood that can be cleaned with a slightly damp cloth.
Also know as: balance game, balance toys, wobble board kids wooden, outdoor play equipment for children, montessori sensory toys