MAMOI® Climbing wall for kids, Wooden frame for toddlers, Play equipment for toddler, Indoor baby and childrens frames montessori from age 3 years old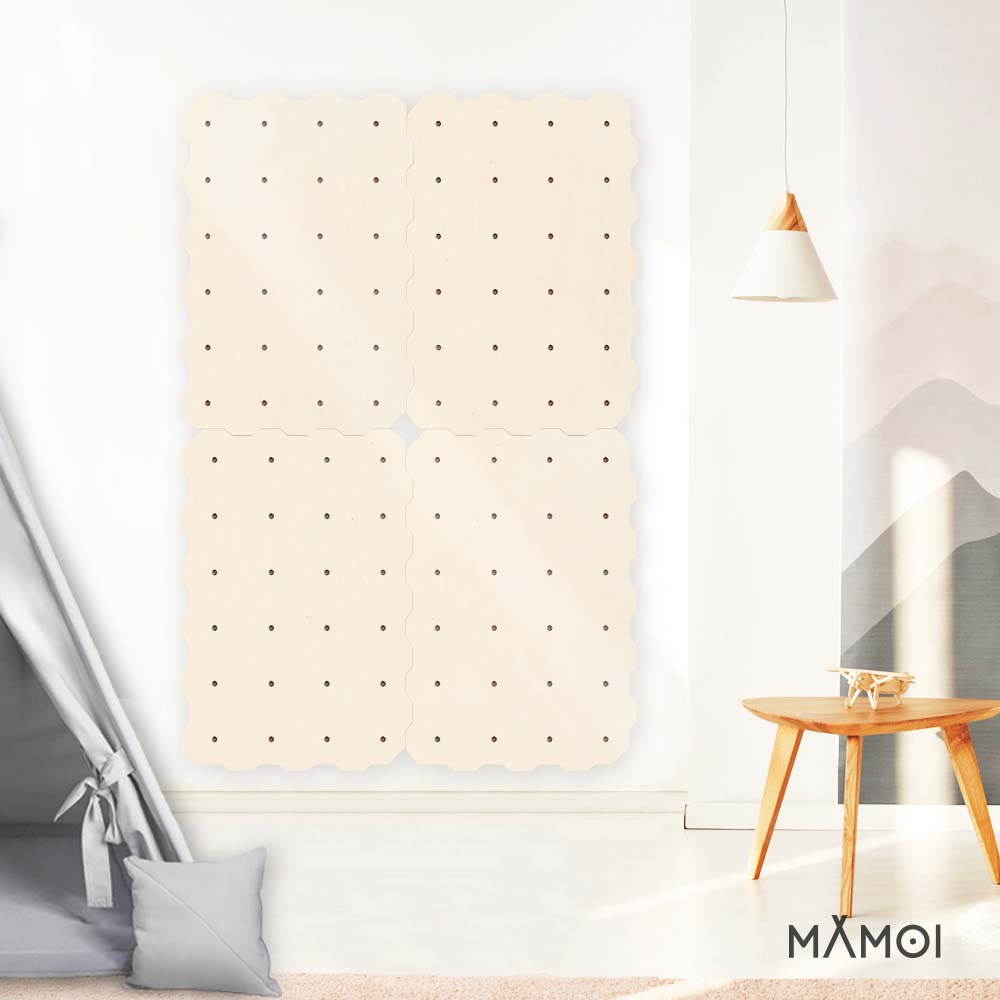 ✔ The climbing wall is easy to assemble. It is made of robust, 21 mm thick plywood. Drilled holes are used to attach the rock climbing holds. The Explosion Proof System also guarantees the complete safety of your child during indoor climbing. The climbing frame meets the European quality standards. This product variant does not include climbing holds.
✔ The toddler climbing frame indoor is made of ecological materials that are safe for children. Natural plywood is durable and additionally secured but without the use of harmful preservatives. All edges have been carefully CNC-cut. The childrens climbing holds comply with the PN-EN 12572 quality standard.
✔ The wooden climbing frame indoor contains 4 plywood panel (can be freely combined with each other). The wall is sold without climbing handles – a set of ergonomic MAMOI climbing grips can be purchased separately.The product is intended for self-assembly. Suitable for children over 36 months (up to 150 kg).
✔ The indoor climbing frame is designed in the Scandinavian style. The kids climbing wall fits into any style or decor. The light and natural colour of the wood and pastel colours of handles ensure the product's elegant and timeless appearance. The edges of the panels are beautifully decorated with wavy shapes.
✔ The product can be used outdoors but should be stored only in a dry and clean place. Due to the natural materials used, it cannot be exposed to difficult weather conditions such as rain or snow. The manufacturer is not responsible for non-compliance with the storage conditions of the toy instructions. Due to the natural character of the wood, grain and colour differences may occur, which is not subject to complaints.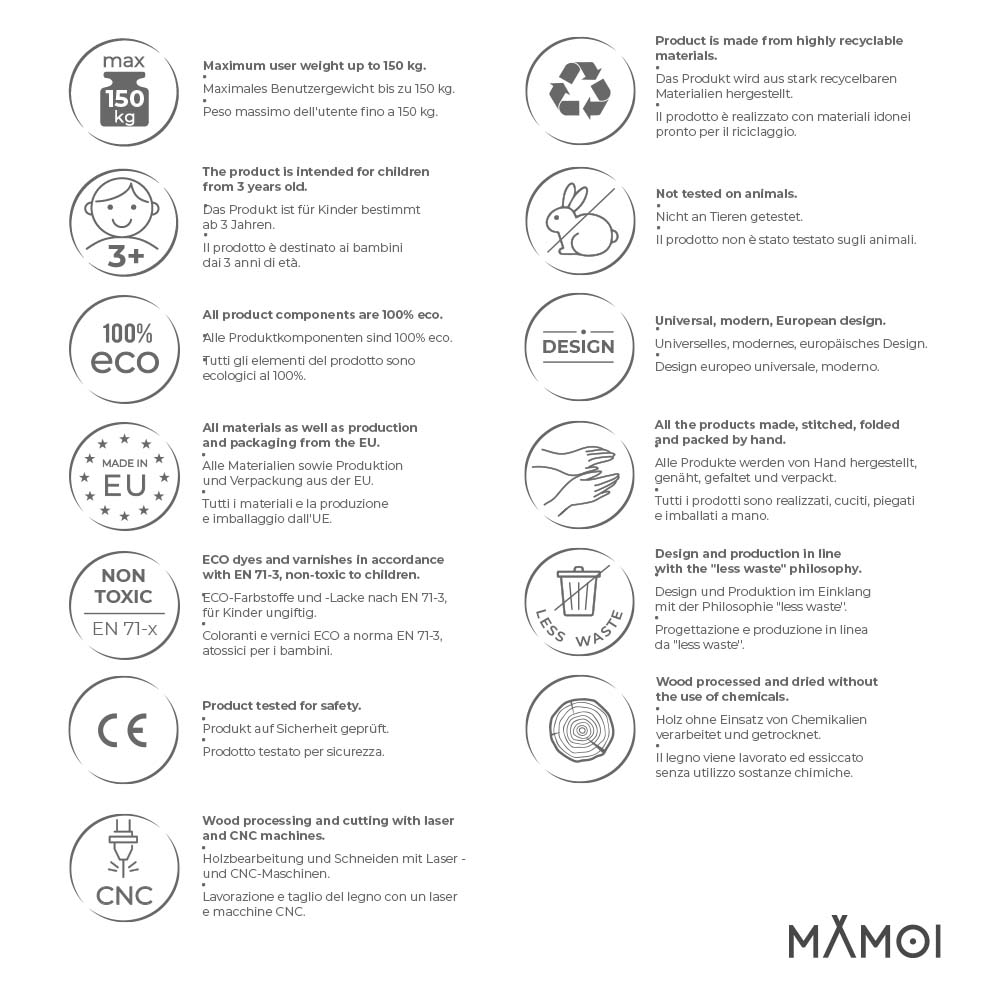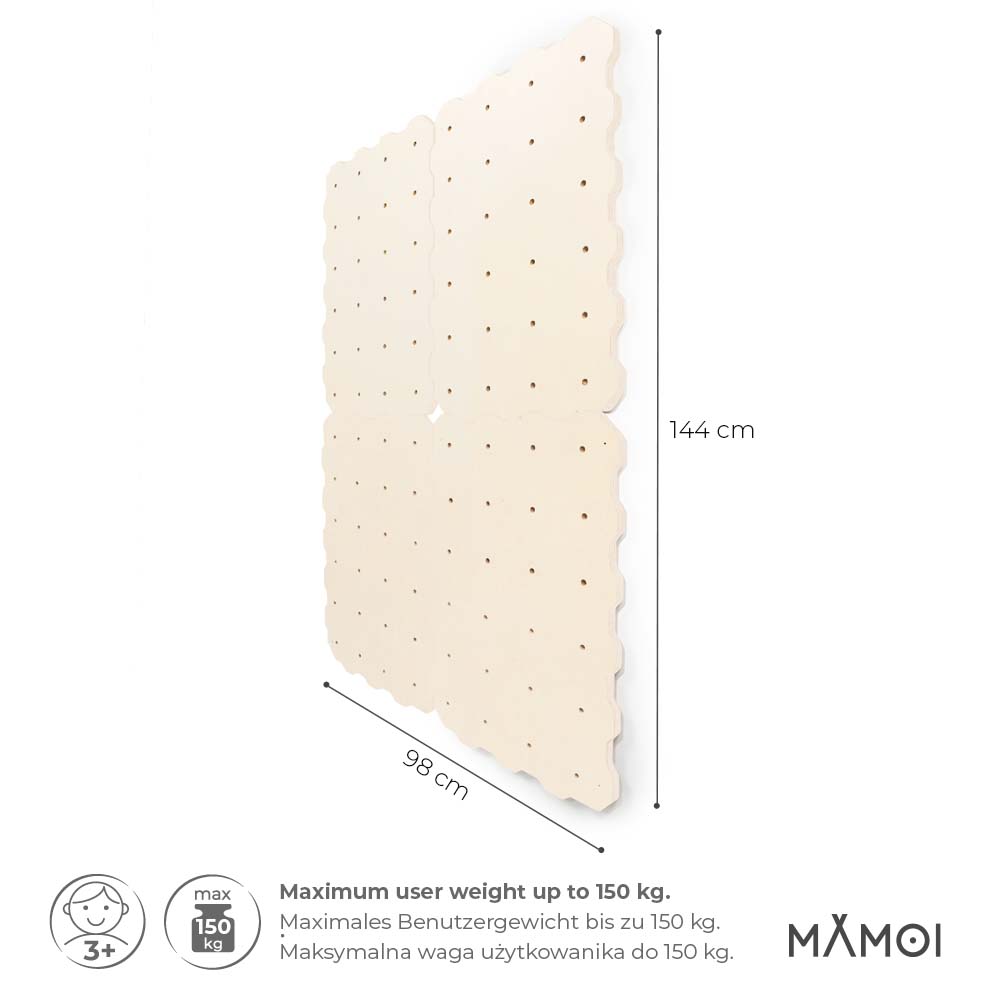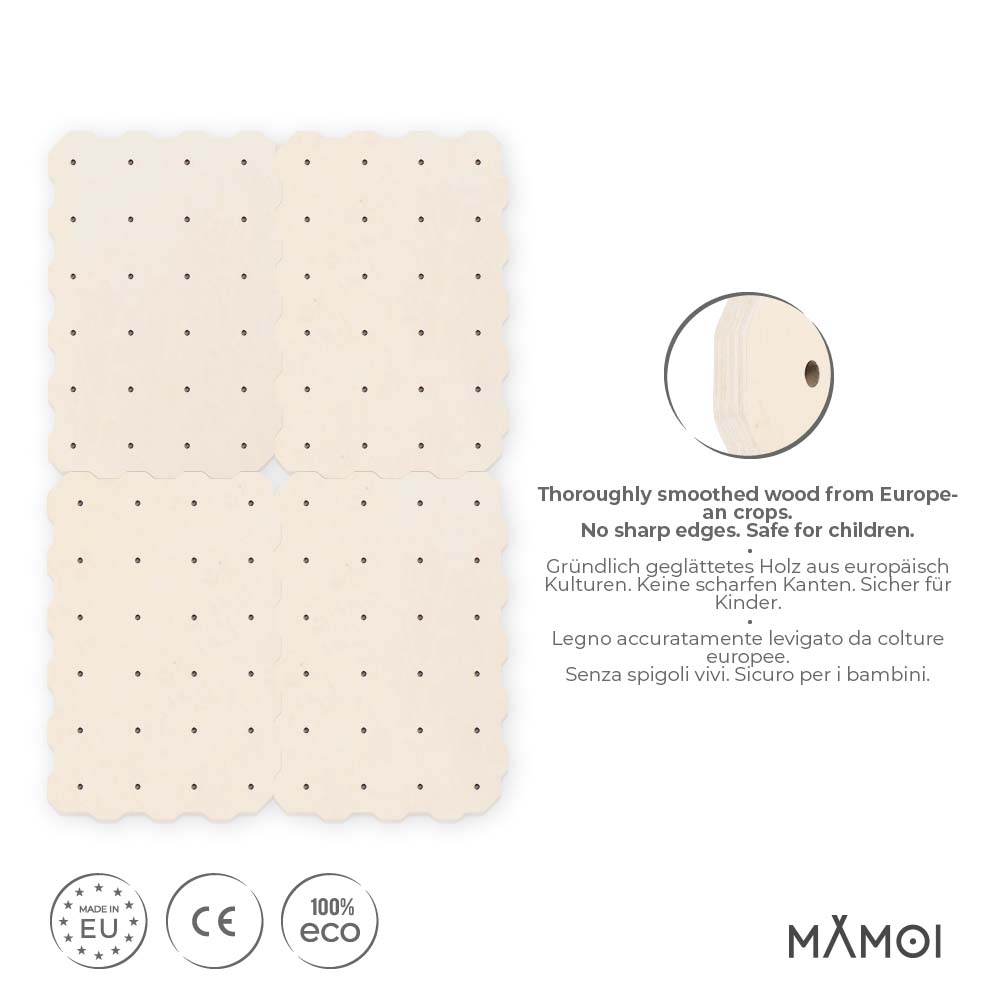 THIS PRODUCT VARIANT DOES NOT INCLUDE CLIMBING HOLDS
The indoor climbing frame for toddlers by MAMOI is made of high-quality, certified materials that guarantee safety during playtime. It also develops dexterity and helps a child to train all muscles while having fun. The indoor climbing wall is made of high-quality plywood.
This guarantees maximum safety, even if a hold breaks. In case of a crack, the unique internal springs will prevent a climbing hold from falling apart – it will remain in one piece, fixed to the wall.
All edges and openings of the climbing frame are CNC-cut, polished, and burr-free. The product has to be assembled at home. The indoor climbing is intended for children over 36 months and should be used under adult supervision. The toddler climbing frame is very stable and robust – it can take a load up to 150 kg.
Also known as: climbing frame for toddlers age 1-3, gorilla gym, kids indoor climbing, montessori climbing frame, childrens climbing frames outdoor, childrens climbing frames outdoor, kids outdoor play equipment, baby climbing frame handles, climbing wall with climbing holds